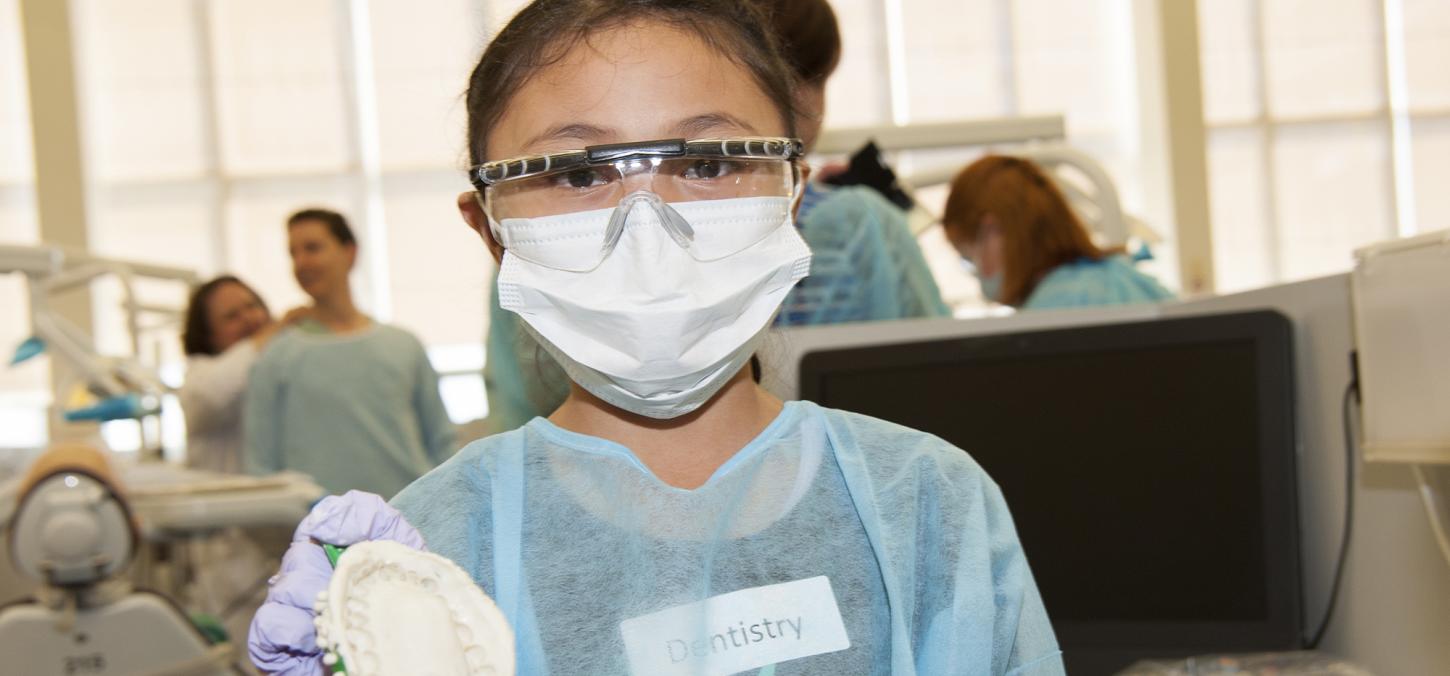 Kids make an impression at Bring Your Kids to Work Day 2017
Annual event allows children to try on different careers
Grade 4 student Gabrielle was just one of a tribe of children who visited Dentistry's clinics this past Thursday, April 28 for U of T's annual Bring your Child to Work Day 2017.
"It's not too hard," said Gabrielle, whose favourite part of the morning was mixing the materials needed to take an impression from "Mr. Mannequin."
Overseen by a small army of student and staff volunteers, children took impressions, made molds, and polished teeth on a mannequin before an afternoon spent shadowing their parents. Ranging from grades 4 – 7, the students are able to explore different aspects of professions with the aim of broadening their career choices. Gabrielle, who plans on being an astronaut first and a doctor second, now lists Dentistry as third on her list of careers.  
Dentistry's participation in the yearly event is organized by Lucy Ferraro. 
Access the photo gallery here.
Photos: Courtesy Jeff Comber, IITS