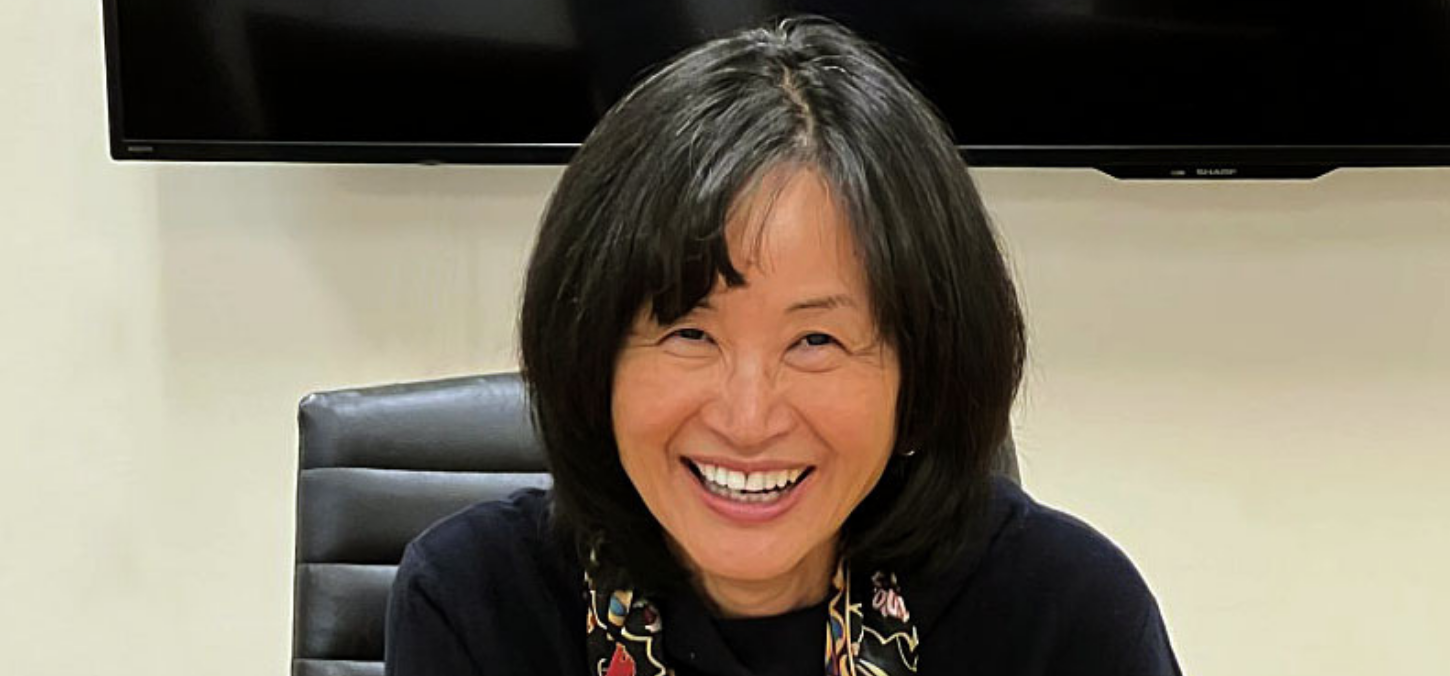 Mary Choi receives President's Excellence Award
Mary Choi, assistant dean of administration, recently received the 2022 President's Excellence Award in the category of Distinguished Excellence. 
Established in 2021, the President's Excellence Award is a prestigious honour that recognizes outstanding service, active participation in University-wide initiatives, and ongoing excellence by administrative staff and librarians at the University of Toronto. Recipients uniquely contribute to the success of University initiatives and inspire colleagues to do their best work. 
"I could not think of anyone more deserving than Mary to win this award," says Dean Daniel Haas. "Mary's exemplary approach to the major challenges that the Faculty has faced has been sustained throughout her time here. Her welcoming and collaborative nature has resulted in the faculty and staff holding her in very high regard. The Faculty of Dentistry has grown and become stronger directly as a result of her accomplishments. Mary has continually demonstrated dedicated and innovative leadership to achieve outstanding contributions to the Faculty of Dentistry and the University."
Choi joined the Faculty of Dentistry in 2012 as its chief administrative officer, and assistant dean of administration. Under Choi's leadership, the Faculty oversaw several initiatives that led to a complete turnaround—the Faculty has now been benefitting from yearly balanced budgets. She has directed numerous endeavours that have enhanced the experience of students, faculty, librarians, and staff at the Faculty of Dentistry. 
When the COVID-19 pandemic brought public health restrictions that jeopardized students' successful completion of their program, Choi led collaboratively and with a consultative approach to find innovative approaches using the Faculty's ageing infrastructure. She has been overseeing the most significant infrastructure improvements in the history of the Faculty of Dentistry since it relocated in 1959 to 124 Edward St. These initiatives have included the recent successful creation of the Faculty's offsite satellite clinic, the building of a state-of-the-art central sterilization centre, and renovations to the Faculty auditorium. 
Choi is currently leading the substantial renovation plans for the simulation lab and the largest clinic at 124 Edward St. Under her tenure, the Faculty of Dentistry has modernized the entire research facility and has brought almost all of the Faculty's researchers back together, facilitating collaboration and research productivity on time and well under budget.
After nearly a decade working at the Faculty, Choi will be retiring this August. 
"I am so honoured and touched by this recognition – what a wonderful retirement gift this is," says Choi. "My huge thanks to Dean Haas, Dr. Posluns, Susan Rodgers, James Fiege, Danielle Churchill and Rebecca Ko, not only for their amazing nomination letters but also having been the true partners in working together to accomplish what we accomplished for the last 10 years. It sure has been a pleasure and fun working with them. I will miss the Faculty and most of all I will miss so many wonderful people who work here."
Photo: Mary Choi (James Fiege)