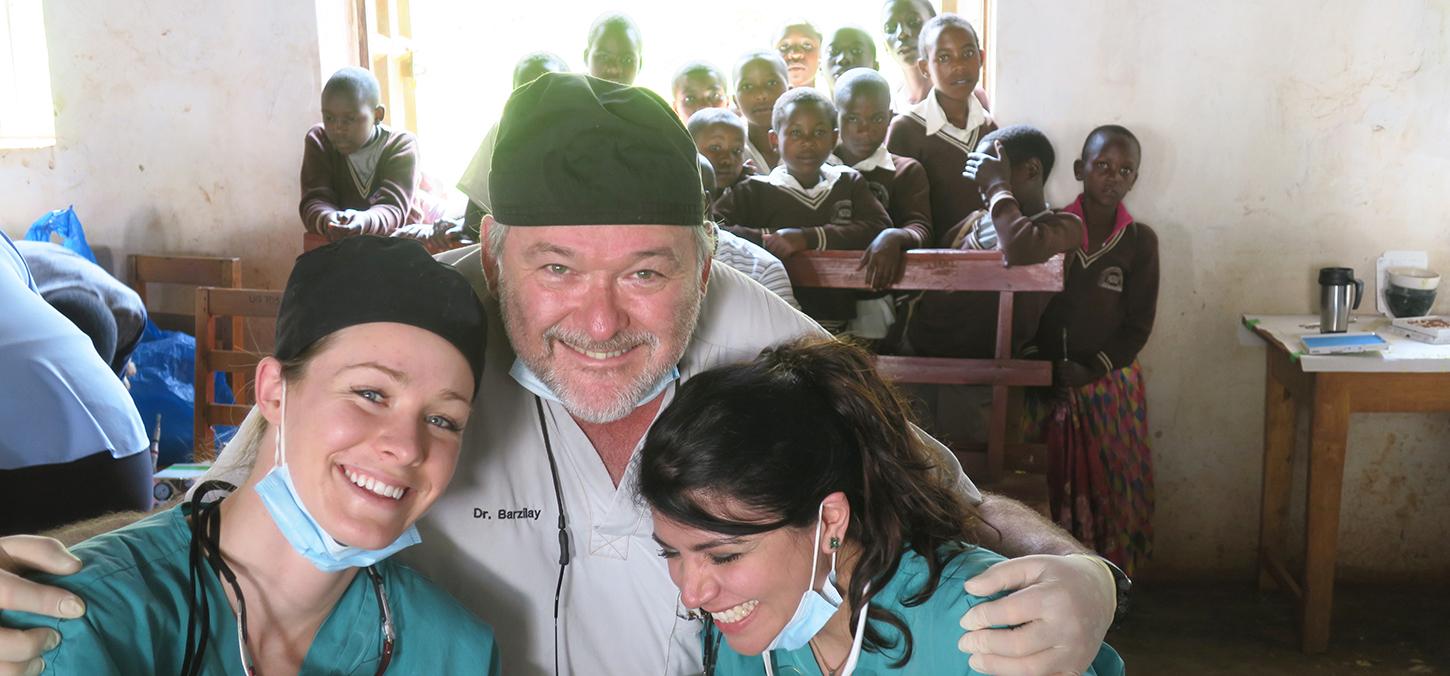 Meet two of Dentistry's global service learning supervisors
There can be over 1,000 extractions stretched across a scant 8 days at a field hospital, with only a few pair of hands to perform them. Then there are the rigours of trying to make dentures or do fillings when even running water is scarce. Add to that language barriers, geographical and climate challenges, and beyond that, the hurdle of learning hands-on dentistry.
For students, it's a life changing experience that sharpens their skills while earning credits during a global service learning rotation. But for their teachers: it's as much an opportunity to mentor students and to give back to the University as it is to treat populations in need of care. 
Izchak Barzilay, a 1983 Faculty of Dentistry graduate, is one such mentor. Although he has been an instructor in dentistry at the Faculty for over 33 years (as well as holding down a successful private practice) Barzilay branched out into volunteer dentistry in the regions around Kabale, Uganda in 2014. Now he travels annually to the region with his own not-for-profit, Build Your Smile Dental Foundation, along with two fourth year Doctor of Dental Surgery students. Over the course of eight days, the group sets up make-shift dental hospitals in fields and villages, performing hundreds of procedures. 
 "He's my yoda," says Kurniawan
Over the years, the team has shifted their emphasis from emergency dental care — mostly fillings and extractions — to restoring people's teeth via dentures. They bring supplies donated from the Canadian dental community, and coordinate treatment in conjunction with local health authorities. 
It's vital aid for communities that can lack even basic oral hygiene supplies. "Many of the stores we saw didn't have tooth care products," says Elahe Behrooz, one of the first students to go on rotation in Uganda in 2016. "They didn't even carry toothbrushes." 
Students benefit as much as the patients, according to volunteer supervisors such as Barzilay. On the cusp of graduation, fourth year students become faster at performing procedures, more adaptable and learn to think outside the box. They also gain insight as to how their skills and knowledge support underserved populations. A number of students, like Behrooz, have become repeat volunteers post-graduation, or support the Foundation's work in shelters across the GTA. 
"We have seen wonderful things come from these students," Barzilay adds.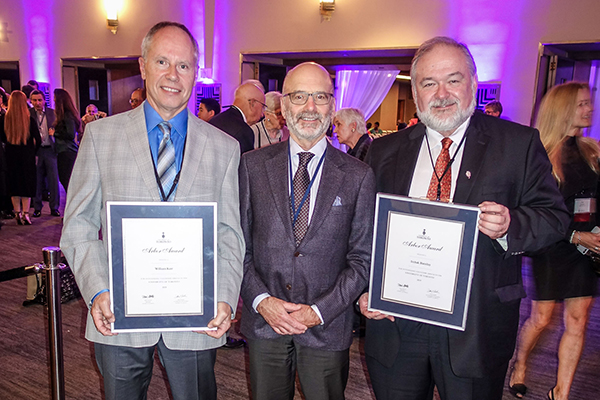 Alongside his dentistry skills, Marshell Kurniawan's rotation to Honduras last February taught him what he truly valued in a future career path. Working under William Kerr — a UTSC grad and the site supervisor of the programs in Honduras and Haliburton County in Ontario — Kurniawan realized that mentorship "is so important as part of the profession. It goes such a long way to develop you professionally and as a person." 
Kerr began volunteering as a dentist in El Porvenir, Honduras in 2009. He's been supervising the Faculty's students on international rotations since 2017, offering free dental care to the children of that economically depressed area. "Many of [the town's] young children had rampant decay," explains Kerr.
The team's interventions have had a massive impact: over the past 11 years, Kerr and his small crew have attended to over 6,000 young patients. That work breaks down to 1,295 extractions, 1,832 restorations, 263 root canals and 14 partial dentures for the children of the town. 
Soon Kerr's international projects led to one closer to home: he began Volunteer Dental Outreach for Haliburton County, a charity offering free dentistry to low income adults. A pilot project rotation with the school's DDS students began in 2016-17.
The Haliburton placement was — and is — a family affair. "The two students stayed at our home and spent two days treating many adult patients," says Kerr, who estimates that the charity has provided over $2.7 million in free dental care to the region. 
A huge success, the pilot project quickly expanded to up to 34 students annually, all hosted by Kerr and his family (two at a time).
The Central American teams have also grown: while two students have attended the Honduras site each year since 2017, in 2018, an additional two student rotation began in Guatemala. 
"I try to teach students that ultimately they always have to do their very best for every patient, and as they prepare to graduate, they need to hone their skills, to get better and faster." 
But for the dentists who supervise the students on these trips, it's not just about the work. "I love to see joy in a student's eyes when they accomplish something they have never done before or develop a new skill or technique. It is very rewarding to see the students help someone who needs their help and can't afford their help. I hope we are helping build up the next generation of volunteers," says Kerr. 
The students are just as affected. "He's my yoda," says Kurniawan of his mentor, Kerr. "I'm going to do more of this in the future. I want to do what Dr. Kerr is able to do." 
Barzilay and Kerr were honoured with the 2019 University of Toronto Arbor Awards for exceptional volunteerism and service to the University community at a ceremony on October 10. 
Pictured: Former DDS students Courtney David and Elahe Behrooz with volunteer supervisor Izchak Barzilay, Kabale, Uganda. The students participated in the Faculty's first international global service outreach program partnership in that region. Courtesy: Bridge to Health/David