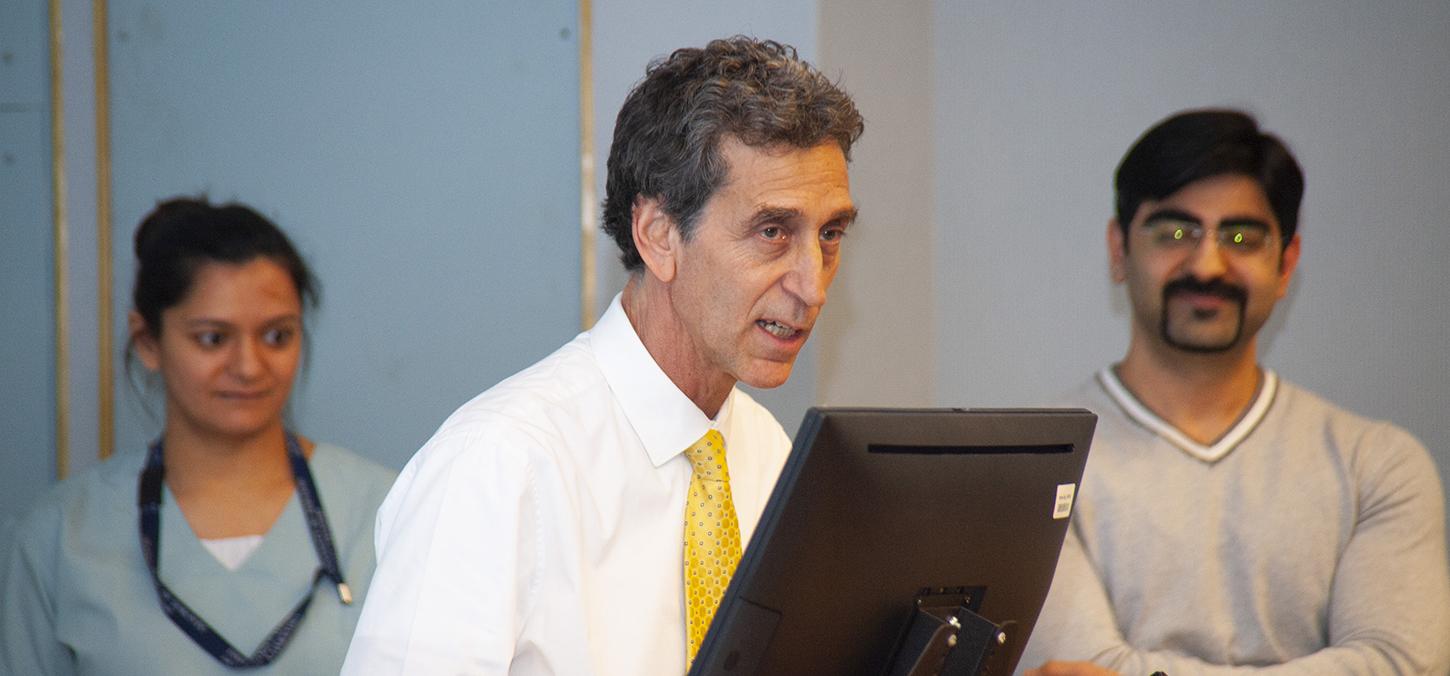 New course preps future dentists to navigate mental health issues in practice
Beginning in the spring of 2020, students will attend a new course module that will prepare them to better serve patients with mental illnesses. Yet, according to Joel Rosenbloom, lecturer and director for the third-year module "Psychiatry and Dentistry," that's a little like saying the course prepares students to better deal with a significant portion of their future patients.
Mental health issues are ubiquitous, argues Rosenbloom. "According to the Centre for Addiction and Mental Health (CAMH), one in five people have a diagnosable mental health issue. We should be able to graduate students who are able to treat those patients."  
The new material will supplement the current curriculum. Third year students have the option of attending a rotation at CAMH as part of their hospital rotations. Fourth year students, meanwhile, have a mandatory rotation at CAMH.
The didactic course module (part of the larger course, 490Y Community Based Service Learning), on the other hand, has been timed to run before the third and fourth year CAMH rotations and has been designed to give students a solid background in mental health dentistry by surveying a range of diseases and resulting conditions and behaviours that may present in their patients.
One lecture will be given by an expert close to home: for thirty years, David Clark was a staff dentist at the Ontario Shores Centre for Mental Health Sciences, and has been an instructor at U of T Dentistry for the same length of time. He also authored a seminal article on the subject of specialized care for patients with mental health issues.
"I will be focusing on the everyday experiences at the hospital dealing with patients with various diagnoses," says Clark. Students will be tuned in to certain drug interactions that either indicate mental health challenges or can affect the health and behaviours of their patients. In turn, this will help students become more confident in making treatment choices.
For both Rosenbloom and Clark, though, the overarching lesson of the course is about upending stigmas surrounding mental health issues.
"They're people like you and me," Rosenbloom says. He started as a dentist at the CAMH dental clinic in the early 80s and returned there 11 years ago. "They have a condition that disposes them to act in a certain way. Part of what I like to do is break down stigma." Now, as well as directing the new course, Rosenbloom is a site-supervisor for the UofT CAMH rotation.
Clark agrees. By emphasizing humanizing interactions through talking and listening carefully to patients, "[the course] is going to put this group of psychiatric conditions on the same level as any other medical condition." 
Lecturers will also include trauma psychiatry expert Dr. Clare Pain, staff psychiatrist at Mt Sinai and professor in the Faculty of Medicine, Dr. David Goldbloom, professor and senior medical advisor at CAMH, as well as CAMH physician-in-chief, Dr. Vicky Stergiopoulos.
Photo: Students at George Brown Clinic rotation (Jeff Comber)