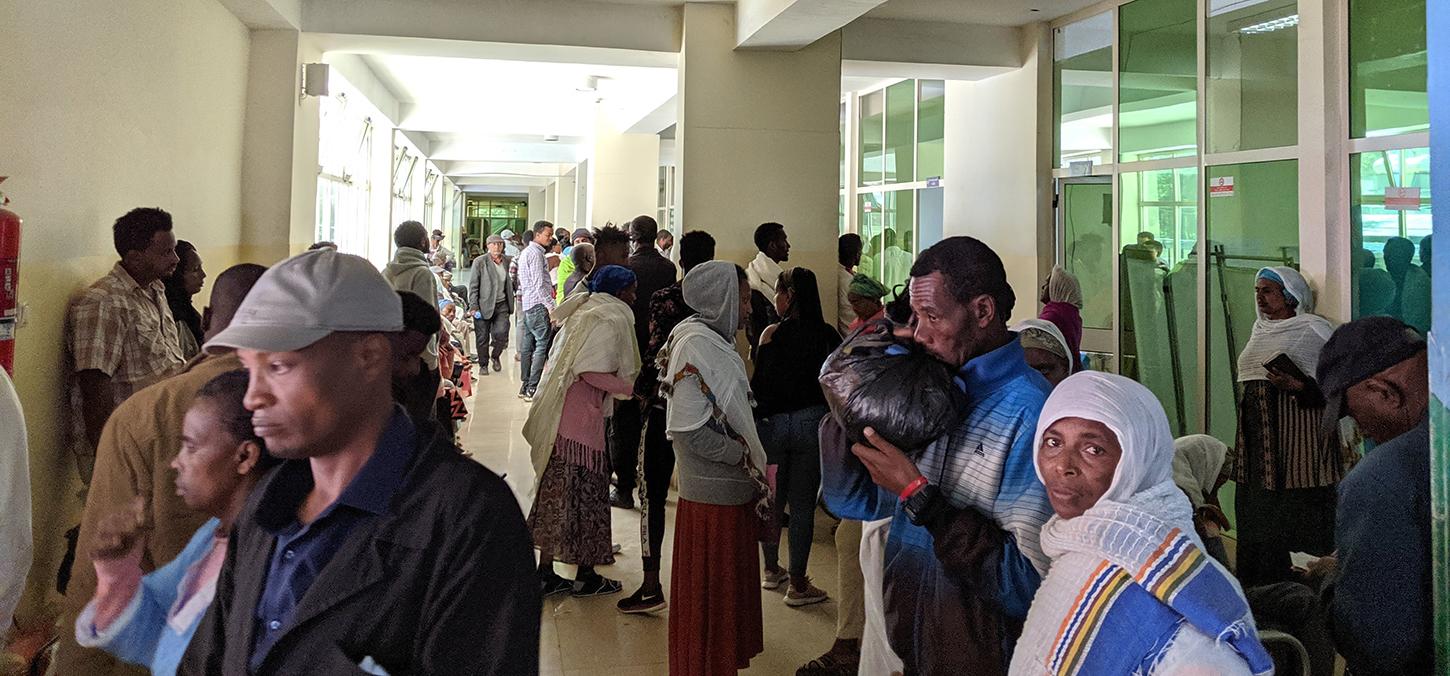 Oral and maxillofacial surgeons saves lives while training future surgeons of Addis Ababa
Faculty of Dentistry oral and maxillofacial surgeons return from first joint venture with Toronto Addis Ababa Academic Collaboration and Face the Future Foundation 
Inside Addis Ababa's St. Peter's Specialized Hospital, hopeful patients lined the halls with ailments ranging from head and neck tumours, kerosene burns, cleft lips and hyena bites. They were waiting to be assessed by the first group of maxillofacial residents of the Addis Ababa University's School of Medicine and Dentistry — and by a trio of oral and maxillofacial surgeons from the University of Toronto's Faculty of Dentistry.  
The U of T group took part in the first shared initiative between the Toronto Addis Ababa Academic Collaboration (TAAAC), a University of Toronto partnership aiding Addis Ababa University in the development of critical, self-sustaining educational infrastructure, and the surgical non-profit Face the Future, founded by Canadian surgeon Dr. Peter Adamson. 
The aims of the two organizations — to provide ongoing training for residents of the newly formed MFS program, and to treat patients with complex maxillofacial cases, respectively — aligned perfectly. While Faculty of Dentistry assistant professor Marco Caminiti gave lectures during their two-week stay, the AAU residents and attending surgeons also received specialized hands-on training, working alongside their U of T colleagues. 
"The planning, surgeries and post-operative procedures was our way of training the residents in the essential practical skills they need," said Caminiti, who is also the graduate specialty program director in oral and maxillofacial surgery. Over the course of their two-week visit, the team, which also included U of T Dentistry assistant professor Karl Cuddy and graduate resident Michael Laschuk, operated on dozens of patients and assessed many more.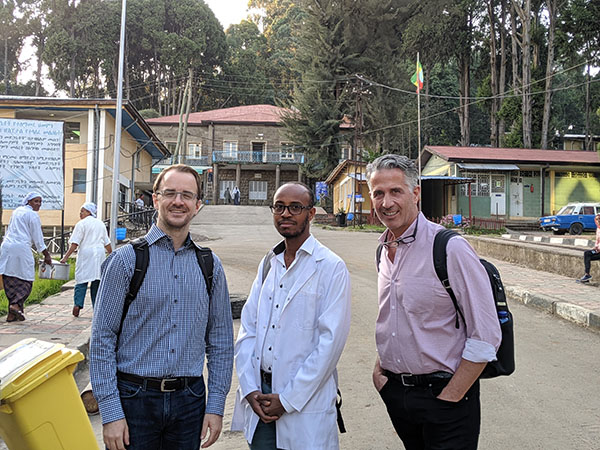 The team faced daunting challenges, from a lack of critical resources and surgical tools to language barriers. Sometimes the surgeries were high risk, complex procedures lasting a full day. One such procedure involved a total maxillectomy, involving the removal of the jaw, part of the nose and skin to remove a large tumour. "
Caminiti remains in touch with his AAU colleague, and director of the Addis Ababa University maxillofacial surgery program, Dr. Demerew, via Whatsapp. "The relationships we forged there are very strong," Caminiti says. 
And while the AAU residents improved their core knowledge and surgical techniques, they weren't the only ones to gain from the exchange. 
"It was very humbling," Cuddy says of his first trip to Addis Ababa. "I learned a lot about how to deal with resource limitations and challenges that we face on a completely different scale." 
Both Cuddy and Caminiti plan to return for another teaching opportunity. Next time, though, they don't want to arrive empty handed. They want to put the word out that they're looking for donors for specialized surgical equipment such as surgical drills, saws, and facial plating systems. 
"For every person we helped there were five or six we wished we could have," says Caminiti.
Meanwhile, next spring, when the first MFS specialty program cohort graduates — only the second such program to be established in the country of 109 million people — their colleagues and friends to the west will be cheering for them.
"It's a wonderful collaboration between our two universities," Cuddy says. "We have a lot to offer and we've really just scratched the surface." 
Photo: Courtesy Dr. Marco Caminiti