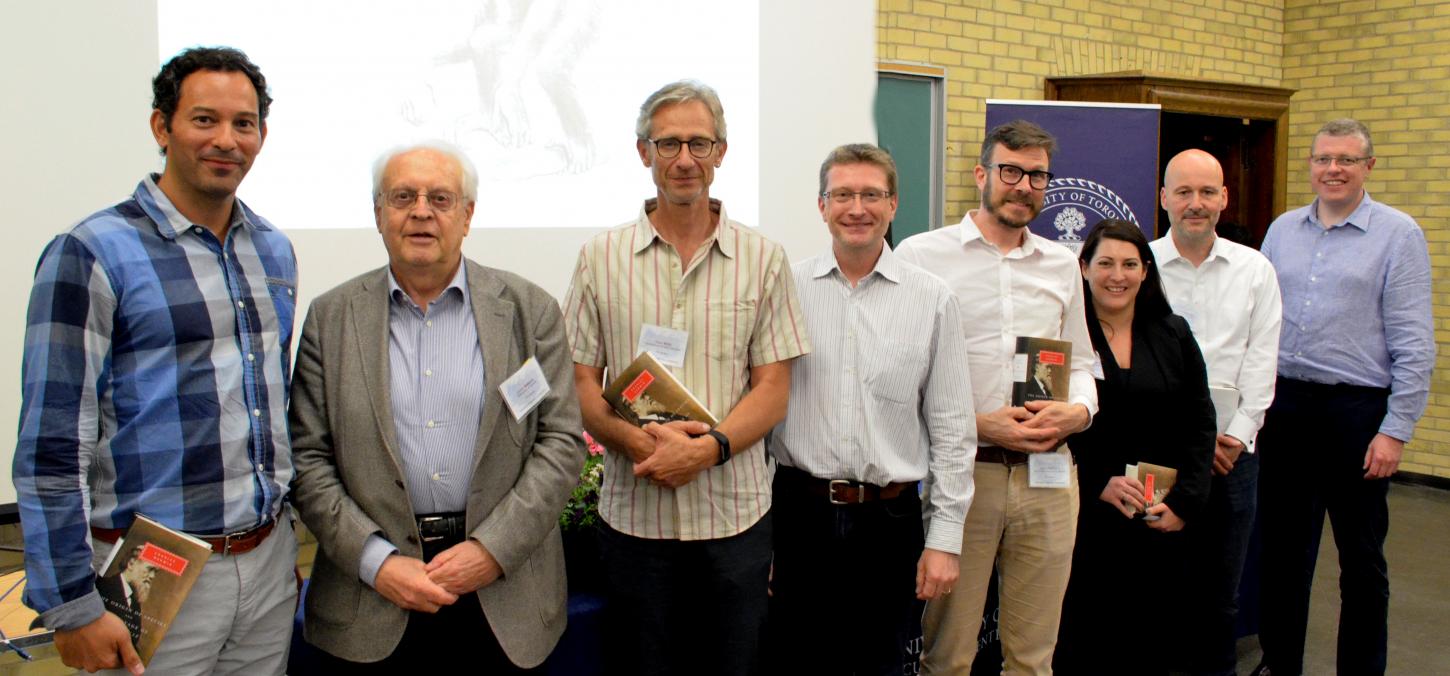 Toronto Symposium on Fibroblast Progenitors in Health and Disease brings together World-Leading Experts  
There is general agreement that 'fibroblast' activation is central in tissue repair and fibrosis, but not where these cells come from and where they go (or not) after the job is done. Identifying, characterizing, and classifying these precursors will help to develop precision therapies and early diagnostic tools with the aim to develop new treatments for patients suffering from fibrotic diseases.
To address this need, Distinguished Professor Boris Hinz (Faculty of Dentistry and Institute of Biomaterials and Biomedical Engineering, University of Toronto) and his Laboratory of Tissue Repair and Regeneration organized the Toronto Symposium on Fibroblast Progenitors in Health and Disease, at University of Toronto on May 25-26, 2018, attracting 120 attendees.
In response to injury, our body launches complex repair programs to rapidly restore the mechanical integrity of damaged tissue. In the process, various resident 'stromal' cells of mesenchymal origin (collectively often called 'fibroblasts') are activated to secrete and contract collagen matrix into stiff scar tissue. Although scar tissue increases tissue strength, it cannot replace lost tissue function. Worse, excessive accumulation of fibrous tissue – fibrosis – can lead to fatal failure of major organs such as lung, heart, liver, and kidney. Fibrosis is a terminal condition of many organ diseases and estimated to cause ~45% of all deaths world-wide.
The symposium featured a panel of world-leading experts, who are studying the mechanisms of fibrosis and tissue repair in different organs: Jeremy Duffield (lung and kidney), Neil Henderson (liver), Christina Philippeos (skin), Yuval Rinkevich (development), Fabio Rossi (Heart and skeletal muscle), and Robert Schwabe (liver and cancer stroma). The keynote speaker, Giulio Gabbiani, founded this field of health research in the 1970's by discovering activated fibroblasts –myofibroblasts – in skin wound tissue.
The symposium was organized with sponsor support from the University of Toronto and Toronto Health Initiatives: The Global Fibrosis Network, Medicine by Design, Bluerock Therapeutics, the Faculty of Dentistry, the Institute of Biomaterials and Biomedical Engineering, and the Canadian Connective Tissue Society, that held its annual meeting back-to-back.