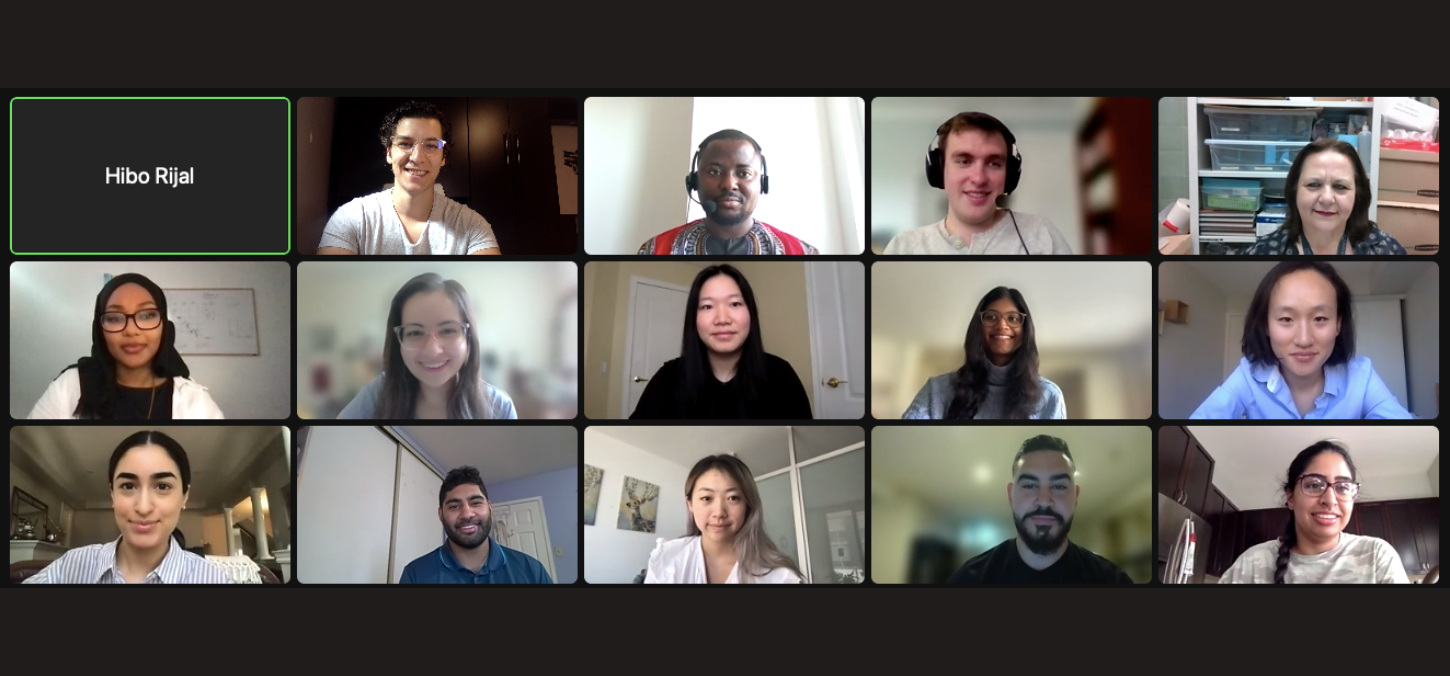 Summer Mentorship Program at the Faculty of Dentistry
By Rachel Boutet
On July 25, the Faculty of Dentistry virtually welcomed visiting high school students taking part in U of T's Summer Mentorship Program (SMP). The summer school initiative gives over 100 grades 10-12 high school students of Indigenous or African ancestry a chance to explore health sciences at the University of Toronto over four weeks in July. 
The SMP has a history in the Temerty Faculty of Medicine that dates back more than 25 years. The online SMP Curriculum allows students to explore diverse health science careers, learn from health science faculty and professionals, earn a credit towards their high school diploma (SNC4M) and enjoy valuable mentoring experiences from students in professional health science programs to better understand what career is right for them. Due to the COVID-19 pandemic, this year's activities were virtual. 
The day included sessions on applying to the Faculty, including the International Dental Advanced Placement Program (IDAPP), as well as becoming a dentist in the military. Breakout sessions showed the high school students a video about clinic life, including images from the many clinics at the Faculty, as well as a video about Lab 4, the simulation lab. 
Each session was followed up with breakout discussions with DDS students so the high school students had the opportunity to ask questions and make connections with current dental students. The final presentation of the day included dental conditions as a way to show the participants some of the things they might experience if they pursued a career in dentistry.
"Dentistry is such a unique field with many different sub specialties within it," says Rickson Valtellini 2T3, team lead for the day. Working through a real-life patient case with the students gave them a peak into what it may be like to be a part of a healthcare team. This day gives these student the unique experience to be exposed to dentistry early on in order to spark their interests in this rewarding career."
The dentistry session has become an increasingly popular part of the SMP. This is 18th year the Faculty participated, with the first year having only 50 participants. High school students really enjoy the opportunity to get a better sense of what it's like to be a dentist, helping them discover if it's the right career path for them. 
"High school can be such a confusing time for students, the task of picking a profession you are supposed to do for the rest of your life at such a young age can be quite anxiety inducing," says Valtellini. "I'm a firm believer that through mentorship, the process of choosing a career can be a fun one! Mentees speaking to someone from a field they're interested in can help them narrow down their career paths, gain confidence and attain their goals."
A special thanks goes out to all those who helped support the day, including volunteering students, staff, the clinic director, interim dean Laura Tam, and Lucy Ferraro, who has coordinated the event for the past 17 years.
Photo: Student volunteers from the Faculty