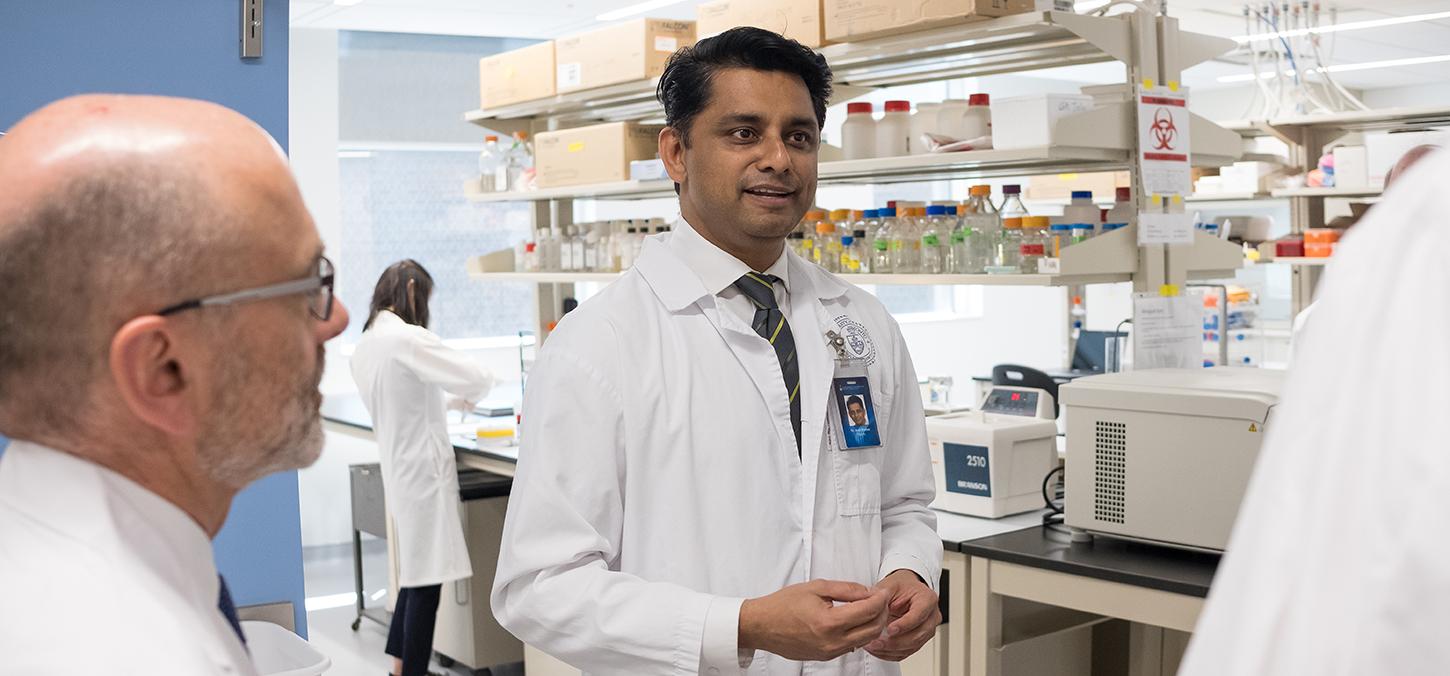 Two faculty awards push compelling new discoveries forward
George Zarb/Nobel Biocare Chair in Prosthodontics Yoav Finer was the recipient of a University of Toronto Connaught Innovation Award worth $50,000.
The award will help fund further research into a compelling new material being developed by Finer and postdoctoral fellow Cameron Stewart, in collaboration with Professor Ben Hatton from the Faculty of Applied Science and Engineering, that could extend the life of tooth-coloured restorations through the development of a new antimicrobial dental adhesive to prevent recurrent cavities.
Read about this new antimicrobial material.
Professor Anil Kishen has been awarded a MITACS grant worth $135,000 for 3 years to further his research into the properties of engineered chitosan, a natural biopolymer derivative of chitin, known for its broad spectrum of antimicrobial activity. Kishen hopes to create a new, chitosan-based nano-varnish that can protect dentin and the enamel surface of teeth from the bacteria that cause dental caries, but also promote reminerialization. The research is being conducted in partnership with the Brantford-based Germiphene Corporation, which partnered with Kishen and his researchers to bring another chitosan-based product, UNO, to market.
MITACS is a national research organization that funds research and training programs at the postsecondary level.