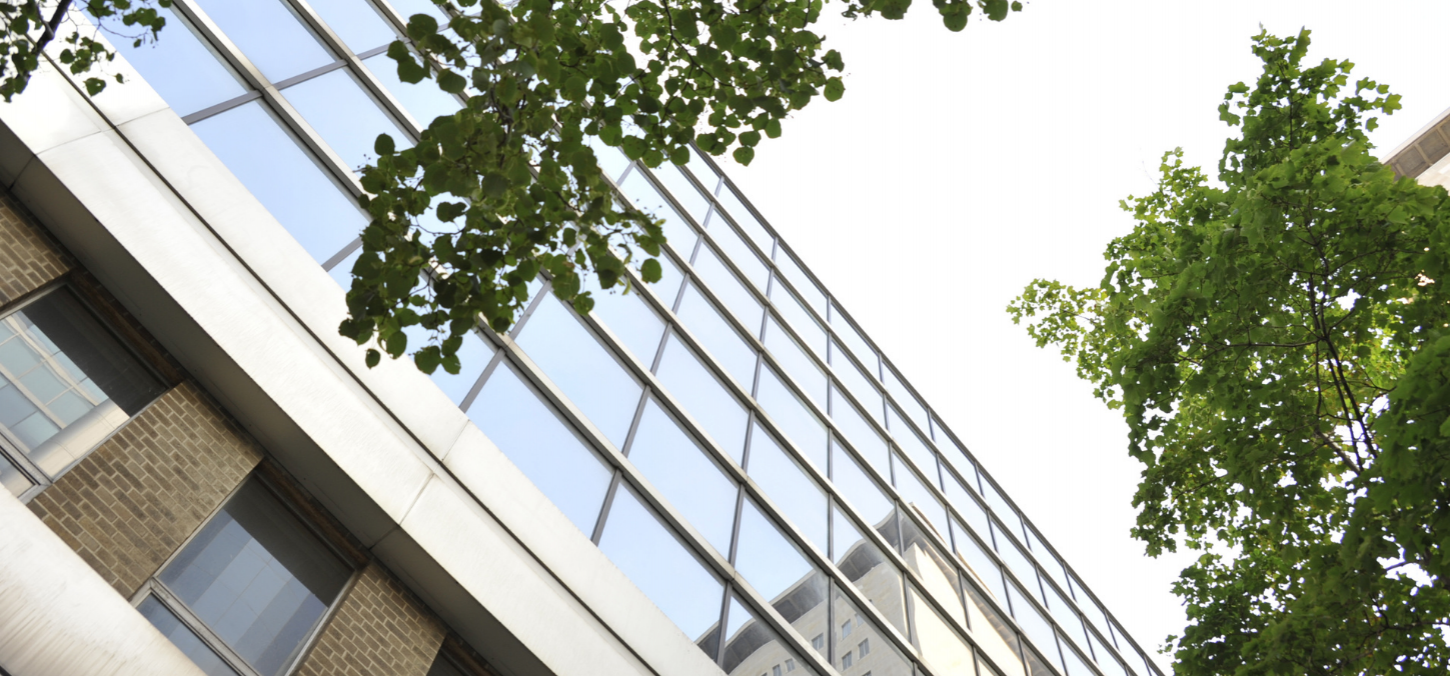 U of T Dentistry's Student Vendor Fair goes virtual
In a year of creative pivoting, the Faculty of Dentistry Student Vendor Fair moved into the virtual sphere. Susie Son, DDS President, and Evan Benak, VP of Communications, share their perspectives on the transition and the event's newfound value. 
What do you think are the long-term benefits of the Vendor Fair for you and your classmates?
Susie Son, Class of 2T1: I hope that my classmates were able to build connections during this event. As a student myself, I agree when my classmates tell me that they look forward to the Vendor Fair as a way of gaining new insights. It feels like we are stepping into a new, but bigger pair of shoes.
Evangelos (Evan) Benak, Class of 2T1: Participating in the Vendor Fair provides DDS students with the unique opportunity to connect with vendors who we will be working within the very near future as we enter our post-grad careers. This gives students the chance to expand their knowledge of what it takes to build and maintain successful careers. While schooling and our academics give us the tools to be good clinicians, connecting with vendors gives us the tools necessary to become sufficiently well-rounded dentists.
Can you elaborate on how you think events like these prepare you for life after graduation?
Susie: Every year, this event really opens my eyes to the partnerships, companies, and people available to help once I graduate. From insurance companies to dental labs to product sales reps, you become aware of what is out there. Plus, it is nice to have a contact to reach out to if needed.
Evan: Many students (included me), have limited experience and exposure to topics such as insurance, finances, and practice management. Being able to connect with vendors who are experts in their fields provides a great resource for students to learn and build a foundation for future success. I can prepare for the future, graduation, and practicing by enhancing my knowledge in these fields becoming a well-rounded dentist.
How did you enjoy it compared to being in person?
Susie: To be honest, nothing beats an in-person interaction. But, despite the change, I really enjoyed how I could take my time absorbing the information from all the different vendor booths. There were no crowds to swerve around and no voices to talk over. It was a gentle kind of event, which I thought was a nice way to enjoy my evening. The online platform was amazing, and I found that I actually learned more about each vendor compared to previous years. I also really enjoyed the gamification portion of this event, which was a fun plus this year.
Evan: It was a completely different experience than the usual bustling nature of the in-person event in the Auditorium, but it was great to get all the amazing information and to hear from vendors from the comfort of my own home. It provided an opportunity for me to focus on hearing directly from the vendors and gaining knowledge, and I feel like this allowed me to learn even more than I had in previous years.
What was your most valuable takeaway from the event?
Susie: Change, although uncomfortable at first, can bring a new version of "good". Who would have thought this year's Vendor Fair would be hosted online? No one! But despite the turn of events, I thought the fair ran smoothly (thank you Advancement Office) and all parties, both vendors and attendees, left having gained something. 
Evan: My most valuable takeaway from the event was seeing how willing each vendor was to contribute to my future success. Knowing that there are so many people who are eager to help guide me, support me, and educate me is comforting, especially entering practice at such a challenging time. Having access to these amazing resources to answer any of our questions is a definite help in the transition from school to career.
What did you like best about the event?
Susie: I loved the platform. It definitely spiced up the tradition and was also a pretty neat way to connect and learn from the vendors. 
Evan: My favourite part of the event was the opportunity to connect with vendors one-on-one after the initial presentations using the Exhibit Hall feature, as well as using Exhibit Hall being able to easily collect and download resources from each of the vendors using the online tools. It was great having so many resources available at our fingertips and hope this is something that continues to be included in the future.
 
Photo: Faculty of Dentistry building (Jeff Comber)