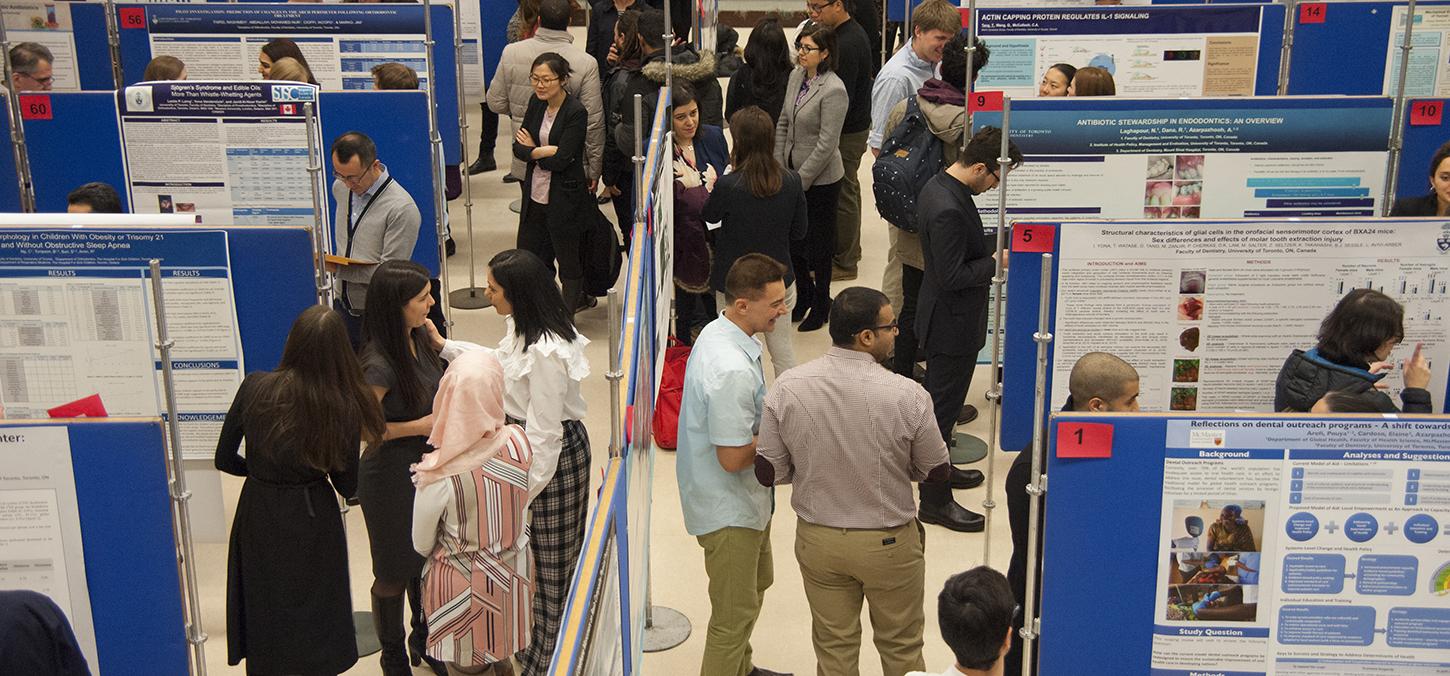 UofT Dentistry students, postdocs place in recent CADR-NCOHR competitions
The Canadian Association for Dental Research (CADR) and the Network for Canadian Oral Health Research (NCOHR) competition results have been announced, with UofT Dentistry students and postdoctoral fellows taking home four of the coveted prizes.
Russel Gitalis (Supervisor: Y. Finer), Elizabeth Worndl (Supervisor: L. Dempster), and Dr. Anam Hashmi (Supervisor: A. Kishen) were awarded CADR-NCOHR travel awards for the further presentation of their work at the IADR in June.
There were also two first place finishes: Dr. Fang-Chi Li placed first in the Senior Basic Science category (Supervisor: A. Kishen), while Ziqi (Sally) Liu placed first in the Junior category (Supervisor: Y. Finer).
The students will present their research at the IADR/Unilever Hatton Competition, which this year takes place in Vancouver.