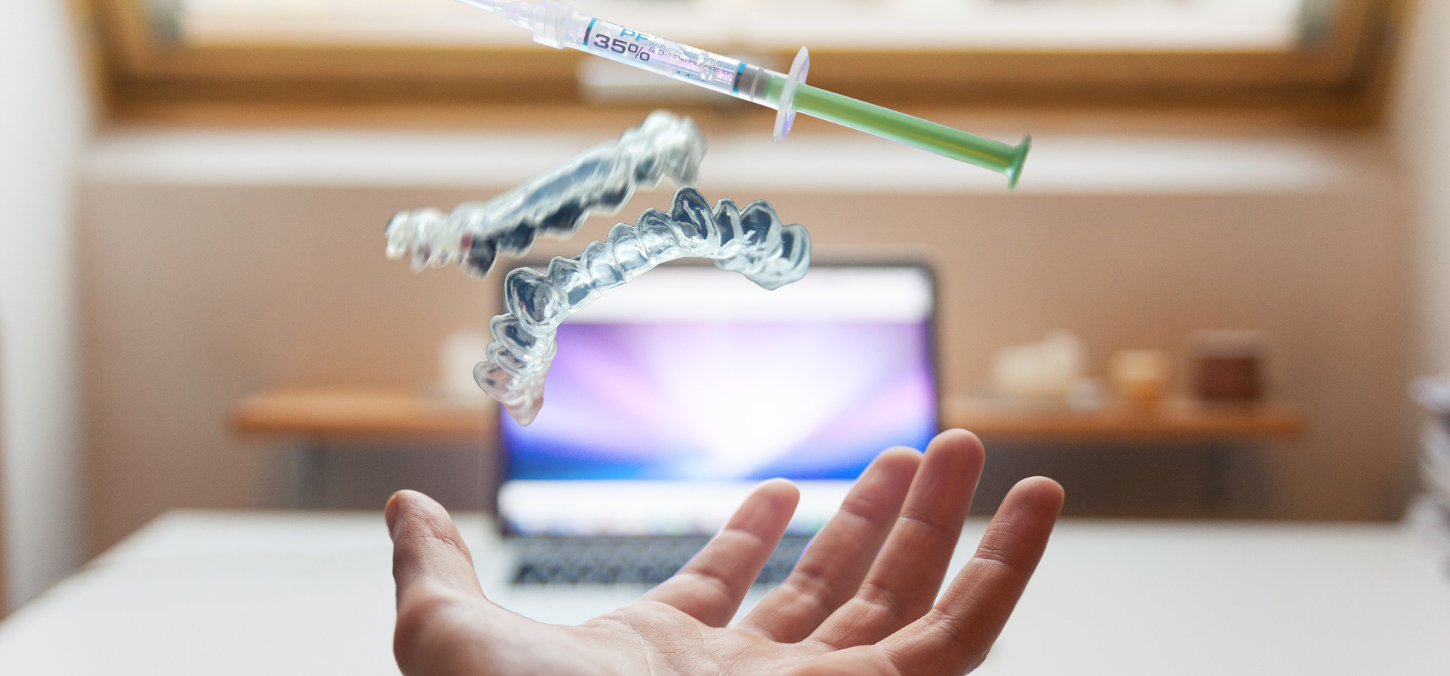 Vaccine advocacy to prioritize dentistry
By Diane Peters
Dentistry has always taken a lead in infection control and the proper use and management of personal protective equipment. While there have been no public reports of the spread of COVID-19 at a dental office or dental school, dental professionals remain at high risk for exposure to this virus spread by respiratory droplets.
That's why many of the dental associations, both national and provincial, have been lobbying for priority considerations for COVID-19 vaccines.
"As soon as we knew Canada was approved to receive its first vaccines, we started advocating to have dentists and our teams included in the early round of receiving the vaccine," says Lesli Hapak 9T4 Dip Perio, president of the Ontario Dental Association (ODA). 
"It's because of the nature of what we do. We are in such close contact with patients," says Hapak, noting that, unlike in other healthcare settings, patients take their masks off for treatment. 
Hapak says the fact that dentistry stepped up infection control successfully may not be enough. "We can control what happens in our dental offices, but when any of us leave the dental office and go to the grocery store and our kids go to school, these things we cannot control."
Meanwhile, the emergence of possibly more infectious variants puts dentistry further at risk.
Organizations such as the Canadian Dental Association, the Canadian Dental Hygienists Association (CDHA) and the Ontario Dental Hygienists Association have also been advocating for the acknowledgement of their on-the-job risk and the reassurance they'll gain some kind of priority access to a vaccine.
The CDHA has been polling its members about their receptiveness to a vaccine. In a poll conducted in January, it discovered that, if offered, 54 percent would take it immediately.
A flurry of letters went out to federal and provincial governments in December immediately after Health Canada approved the first COVID-19 vaccine from Pfizer-BioNTec.
"Our advocacy has paid off," says Hapak. In mid-January, the ODA got word that "dentistry is included and has primary priority for vaccines."
In Ontario, that means dentistry is now included in Phase 1 of the rollout, which includes front-line workers in hospitals and long-term care facilities, plus their residents. Hapak says dental teams will be offered access once these other groups complete their shots. 
With the province, and the country, currently experiencing a shortage of vaccines, it's not clear when dentists, hygienists, dental nurses, dental assistants and administrative staff can expect to get the call.
This understanding of risks faced in dentistry has not been shared across the country, where every province runs its own priority list and vaccination program. For instance, B.C. is inoculating its most vulnerable groups, then going by age, not prioritizing dentistry or other at-risk and essential workers such as teachers and paramedics.
A second vaccine-related issue is seeing some provinces look to dentists to administer vaccines. In Manitoba, for instance, the provincial government asked dentists to help with the rollout.
Hapak says, now that the work of lobbying for attention for the safety of dentists and their teams is mostly done, the ODA is focusing on how dentists can be involved in the rollout.
She says dentists could be involved in various ways. They could offer vaccinations in their offices — provided they can store doses, as many need to be frozen or refrigerated — and could assist in particular in rural areas where a large vaccination centre would not be needed.
Meanwhile, dentists could serve as staff at centres or be part of fly-in teams to remote communities, due to their skillset. "Dentists do give injections every day. We are comfortable administering needles."
The ODA sent a letter to Premier Doug Ford on February 2, 2021, saying that the province's dentists would like to be of assistance with the vaccine effort.  
With the vaccine rollout in Canada being in its early stages, many things could change regarding when dental professionals get protection from the virus via a vaccine, or when and how they may be enlisted as healthcare professionals. 
Photo by Daniel Frank from Pexels