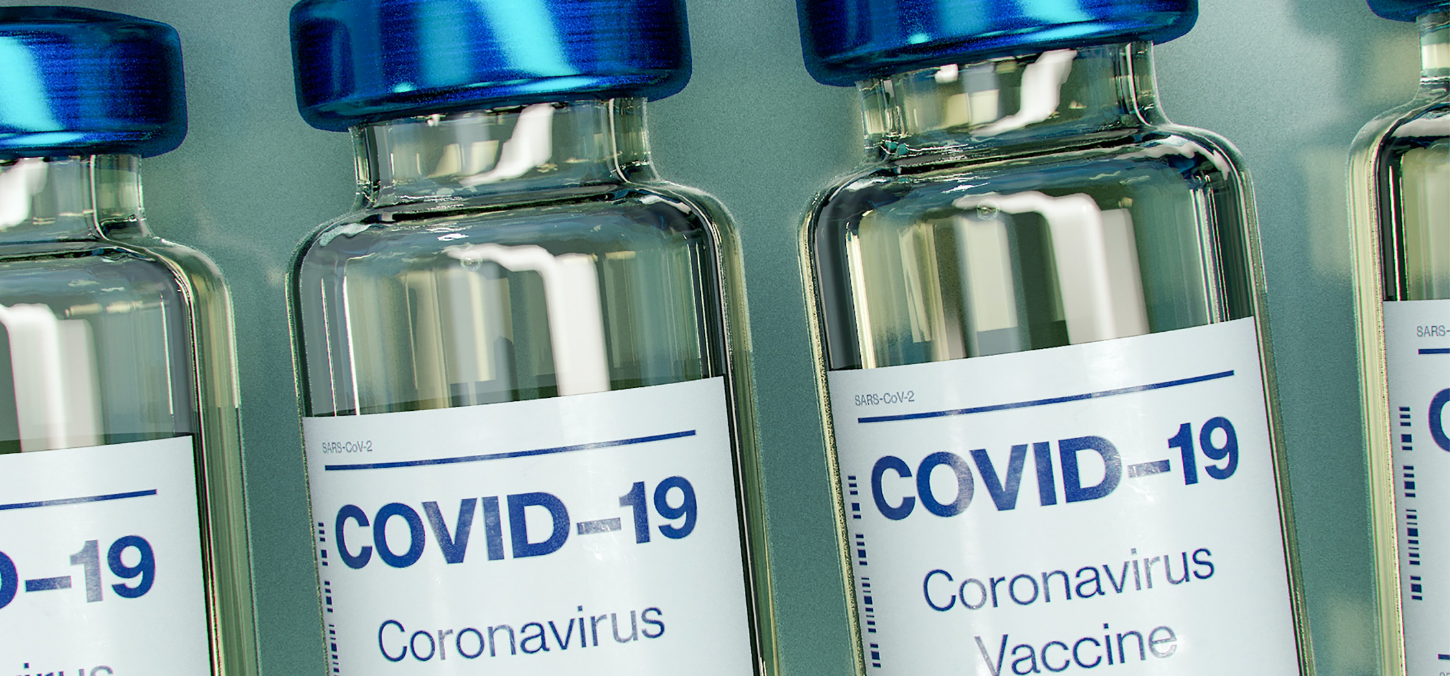 Vaccines help dentistry keep serving patients
By Suzanne Bowness
They may hold different roles and practice in different places, but they all have the same note of excitement in their voices as they talk about getting the first shots of their vaccines in early March. Dentists and their teams are gaining access to vaccines and happy about it. 
Caroline Conway 1T8, a dentist in Ottawa, was only three hours out from her vaccine experience when reached via phone to ask how it went. "It feels great, very reassuring and definitely feels like a long time coming," she said, adding that she got her shot at the Ottawa Hospital, within walking distance of her clinic, and that the experience was very smooth. A 2018 graduate of the Faculty of Dentistry, Conway joined the practice in 2019. 
As chair of the Ontario Dental Association's pandemic recovery working group, formed last April to help the ODA support dentists and liaise with the Royal College of Dental Surgeons of Ontario, David Stevenson 8T6 helped steer collaborative decision-making regarding pandemic mitigation. At his practice in Carleton Place just west of Ottawa, Stevenson was also on the literal front line. In a community with numerous seniors' homes, he witnessed COVID-19's effects sooner than most. "At the beginning of the pandemic, I believe the public health unit in which I was practicing had the highest infection rate in Ontario for quite a while," says Stevenson. 
It was a good vantage from which to educate the provincial task force and public health on the potential dangers of dental practice. "We cannot physically distance, we have to have patients remove masks to treat them," he says, adding that while protocols were added to mitigate aerosols, eliminating them was impossible. He credits the ODA with making "significant efforts" to advocate for vaccination in dentistry.
Not surprising then, that Stevenson was glad to get his shot. As soon as he and his team were offered access, he sat down with them to answer any questions. "As soon as we knew the rollout had started, we held a significant education session with our staff, to answer questions about the vaccine and the nature of the process," says Stevenson, noting that he had some good conversations. "I won't say there was hesitancy, but I did hear uncertainty, and the need to make informed decisions."
Stevenson also advised his staff to be sensitive to the fact that different populations would receive their shots at different times. "I did give a lecture to staff and said 'show some humility and appreciation of your position in line,'" says Stevenson.
For Bruce Pynn 9T0, 9T5 Dip OMFS, working as an oral and maxillofacial surgeon and chief of dentistry at the Thunder Bay Regional Health Services Centre, the pandemic did feel like being in the "danger zone" especially as he occasionally had to treat COVID-positive patients since trauma treatments can't be delayed. 
Pynn, who also runs his own practice, calls his vaccine experience "phenomenally positive." The process was so painless, Pynn says "I almost thought she didn't give it to me." His team was vaccinated in early March. Like many, his second dose has been delayed — it's currently booked for June.
For all dentists, the pandemic has radically changed the way they practice. At the front lines of emergency treatment, Pynn wears a full "space suit" in the OR that even has its own air supply. His long surgeries take even longer now, given the 20-minute break between procedures for fallow time and extra cleaning. 
Conway recalls the early days of the pandemic doing emergency phone consults as a challenging time. "Easier said than done to do dentistry over the phone," she says. And all the dentists added substantial PPE and sanitization procedures, from air filtration to temperature checks, to stripping down patient waiting rooms. While he's grateful to have the vaccine, Stevenson says these safety protocols remain in place. "The day I got my vaccine I was happy, but does it mean I will change what I do? Absolutely not."
Conway agrees that little has changed in her practice that meets the eye. More of her patients have received the first shot. "They're all very pleased with the vaccine experience," she says. That and the fact that some of her extended family have gotten shots gives her hope at work and in her personal life. "Looking forward to the day when we can all see each other again."
Because few in dentistry have received second doses, Pynn says, at least on his team, "stress levels are still high." Because his own family is not vaccinated at all, living alongside a front-line healthcare worker remains stressful for them.
"The vaccine has helped to see a light at the end of the tunnel," says Stevenson. "The vaccine is a boost in our confidence that we will get out of this pandemic. But we aren't there yet. Vigilance and diligence must be maintained."