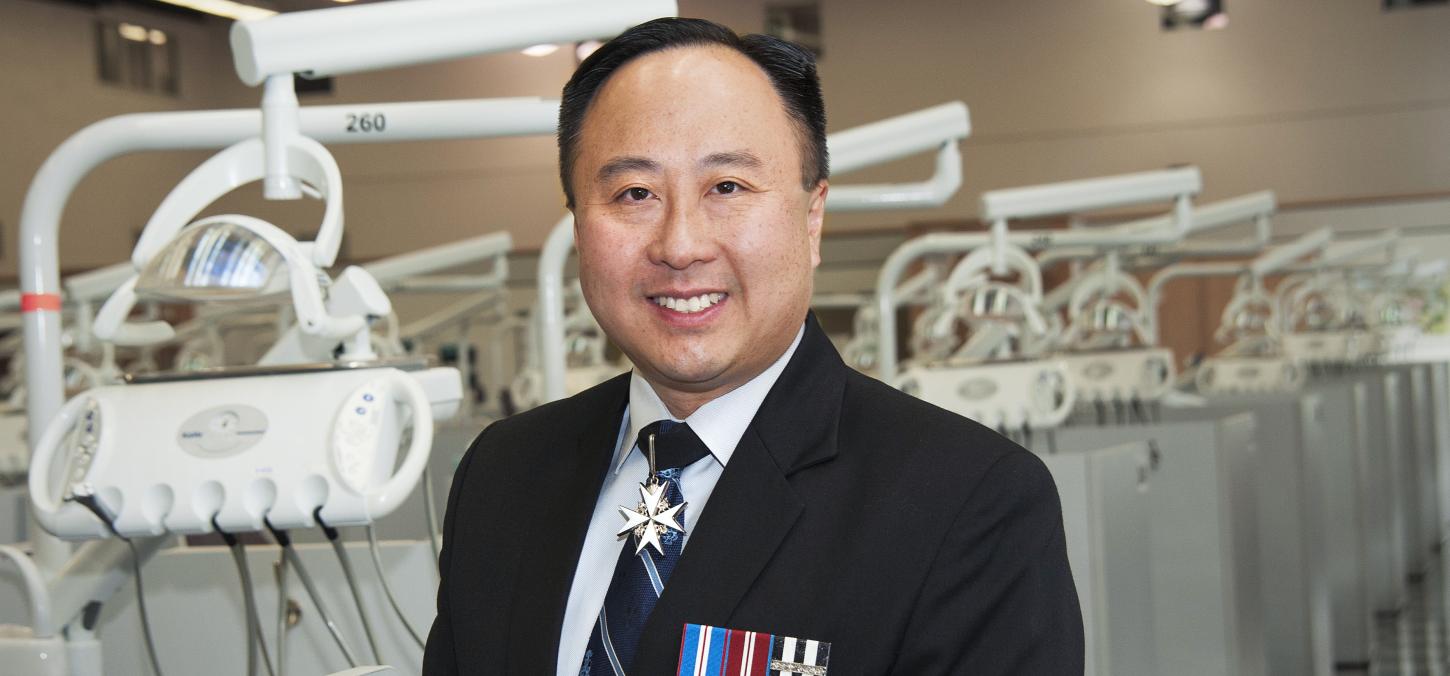 Vice-Dean, Education awarded national teaching recognition
Vice-Dean, Education Dr. Jim Yuan Lai was presented with the Association of Canadian Faculties in Dentistry National Dental Teaching Award on June 14th at the ACFD conference in Quebec City.
The award recognizes exceptional contributions to dental education at a Canadian university, and is awarded to one faculty member who has displayed the qualities of an outstanding dental educator.
Lai has a unique background, having received specialty training in dentistry as well as education. He graduated from the University of Toronto's Trinity College with a BSc in 1993, followed by a DMD degree from the University of Pennsylvania's School of Dental Medicine in 1997. He returned to the University of Toronto to earn a MSc specialty program degree in Periodontology in 2008 before going on to earn an EdD from the University of Pennsylvania in 2013.
Lai served as the discipline head of Periodontology at the Faculty from 2005-2016, after which he was appointed the Faculty of Dentistry's inaugural Vice-Dean, Education in July 2016. He remains the Graduate Specialty Program Director in Periodontics, a program he has "completely transformed," says Lai.
Actively involved in efforts to reshape the undergraduate curriculum at the Faculty of Dentistry, over the past year Lai also initiated a program to renew and re-evaluate student grading processes as part of the Faculty's strategic planning implementation. Lai has one other national distinction under his belt: he is the longest serving director of a graduate periodontics program in Canada.
"This is an outstanding honour for Dr. Lai," said Dean Daniel Haas. "National recognition from the ACFD demonstrates Jim's commitment to excellence in undergraduate and graduate teaching at the Faculty. I offer Jim my warmest congratulations on this well-deserved award."