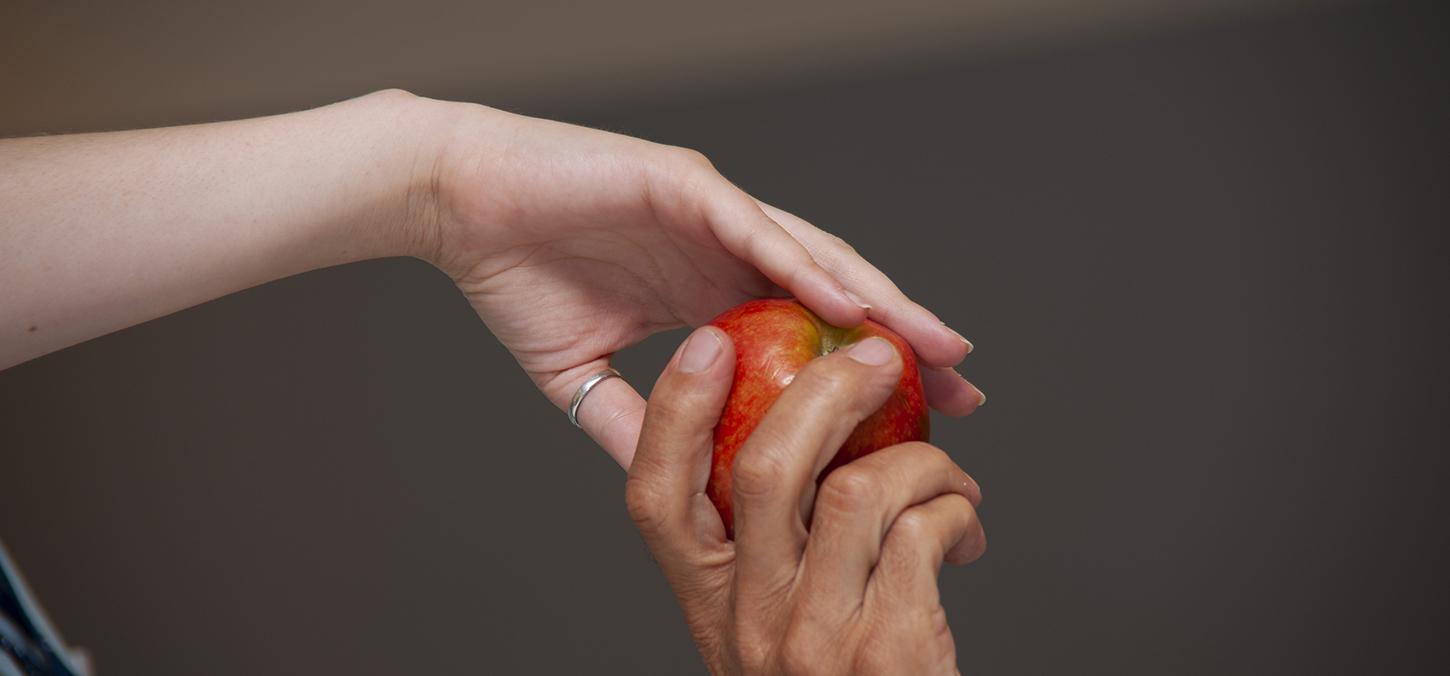 Wellness webinar offers a first take on free CDE content for the Class of 2020
By Diane Peters
In early March, Seerat Bhullar 2T0 attended an in-person wellness seminar given by Sally Safa 0T2, 0T7 MSc Perio, hosted at the Faculty as part of its Wellness initiatives, and tuned into an online webinar on the same topic in late June. Both helped her understand what she needs to do to take care of herself as she starts her career.
"From the get-go I wanted to make wellness a part of my career in dentistry. I find myself prone to anxiety and depression, and I try to do what I can to be on top of it," says Bhullar.
Safa's theory that dentists "live their lives by the millimetre," which makes it extra stressful,  really resonated with Bhullar. "For us, a millimetre is the difference between success and failure. No other career is like that," she says.
Lately, now that school is done, Bhullar has been doubling down on self-care. That's entailed running, reading and connecting with her support network. She's committed to continuing to manage her stress as she starts her career as a general dentist.
"For us, a millimetre is the difference between success and failure. No other career is like that"
It's for students like Bhullar that the Faculty has increasingly prioritized wellness. Plans were underway for a Wellness Month this past March, but, due to COVID-19, the latter half of the month's events had to be cancelled. Organizations like the Dental Students' Society have stepped up in the past few years, too, offering yoga classes and events such as "puppy therapy" to help students de-stress.
But with the graduating class of 2020 facing a most difficult launch into the profession, Safa and Christopher Swayze, director of Continuing Dental Education at the Faculty, worked together with the Association of Canadian Faculties of Dentistry to offer the one-hour, June 23 webinar entirely for free for graduating dental students across the country. And that was just for starters: all UofT 2020 grads are getting free access to CDE's Utooth.ca online learning platform for a year, plus a free in-person course.
Students from eight of the 10 Canadian dental schools attended. Safa polled participants regularly through the one-hour session, and says most were very engaged in the content. But despite the fact that it was free, the turnout wasn't as large as Safa's previous mindfulness talk at the Faculty in early March, which was open to students, staff, faculty and instructors.
That might be because it's often dentists who've been working for a decade or more who seek mental health supports, Safa notes. Students and new dentists tend to be busy, plus stigma impacts everyone from reaching out. "New grads are often the ones who need to know this stuff," she says. "But they don't know what they don't know."
Safa is an instructor at the Faculty and runs a private periodontal practice in Toronto, but also did her master's thesis on psychoneuroimmunology. She delivers seminars on stress that cover the difference between stress reaction and stress response. Her focus is on dentistry and the profession's particular challenges, and dentists' tendency to turn to overworking and overthinking as unhealthy coping strategies. "Dentists are big on thinking. But overthinking takes away our creativity and our focus. You get stuck in the loop of your thinking." She teaches mindfulness in her sessions, and calls it, "going to the gym for your brain."
Positive feedback from the June webinar has inspired Swayze, Safa and the Faculty's advancement office to plan for another, longer and interactive webinar for alumni and the profession at large, to run this July. Meanwhile, Swayze says CDE is developing fall courses on mental health, stress and mindfulness, as he senses there's going to be growing demand. "Definitely, dentists are stressed," he says.
Photo: Jeff Comber