Research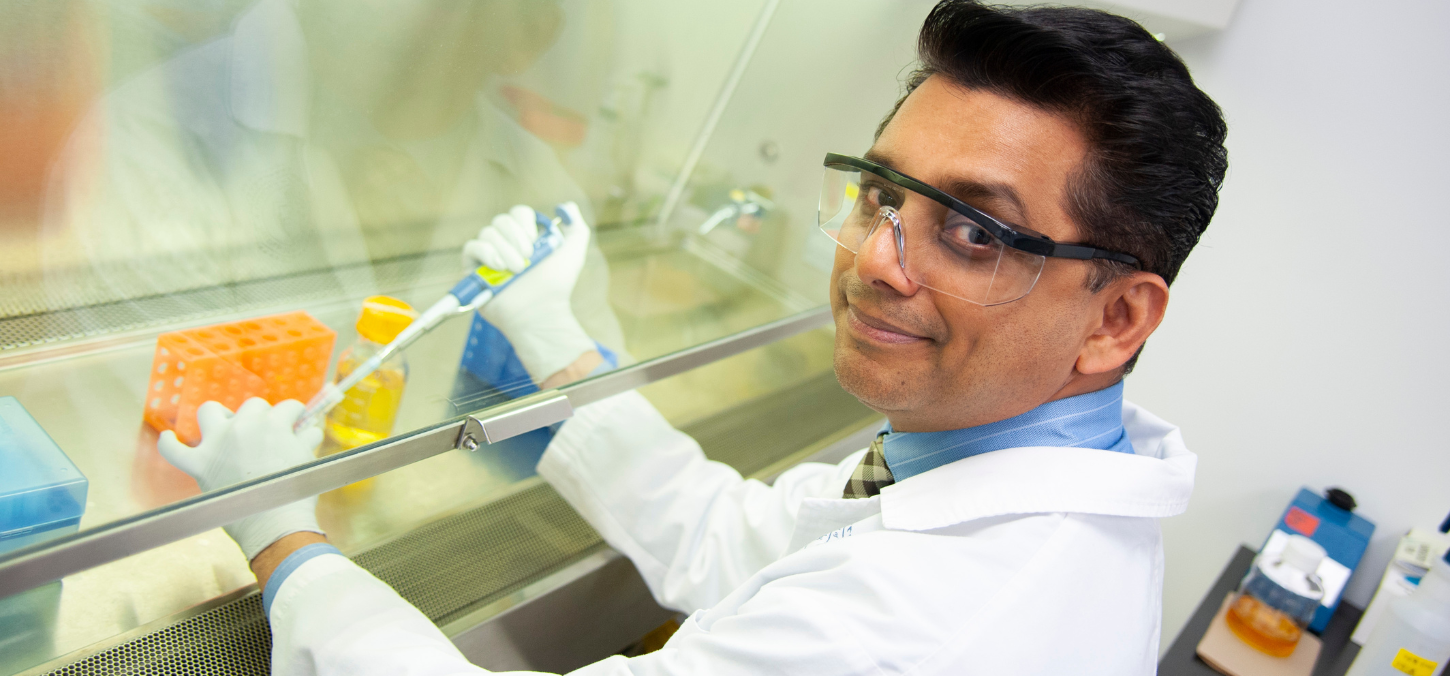 Welcome to the Faculty of Dentistry - Research
Being based in a Faculty of Dentistry does not mean we only work with teeth. Our research covers many aspects of human health.
Located in the heart of the Discovery District of Toronto, the world's largest innovation hub, our researchers strive to move discoveries quickly from bench to chairside, starting new biomedical companies and licensing their technologies.
Our Faculty is closely engaged with multiple cross-sector partners. These partnerships have led to new discoveries and translation across a number of areas, including:
tissue engineering scaffolds
pathological wound healing
oral microbiome and inflammation
oral health of indigenous communities, and 
dental anomalies, including molar hypomineralization.
---
Our research themes
We are renowned for our innovation and cross-disciplinary programs within the global academic and research communities.
Our research programs fall under seven broad themes, reflecting the breadth and depth of the Faculty's research enterprise. 
 
Biomaterials and biomedical engineering

Connective tissue and regenerative medicine

Dental public health

Education research

Microbiology

Oral pathology and cancer

Pain and neuroscience
Research facts and figures
Our researchers received $4M (CAD) in grant funding 2021-22. 
We were the top dental school in Canada for research publication citations in 2021-22 (483) and number of journal papers published (289).
25 grant-funded basic and clinical researchers.
19 post-docs working in multi-disciplinary research.
117 clinical and nonclinical graduate students.
---
Interested in collaborating? 
Our researchers regularly work with hospital networks, regulatory bodies, commercial companies and academics across the world to investigate foundational research, develop treatments and improve diagnostics. 
For collaborations and business partnership inquiries contact Farah Thong (Manager, Research and Business Development) at farah.thong@dentistry.utoronto.ca.
Accessing our research facility 
Learn more about accessing our research facility:
25,000 sq ft modern, open concept labs
18,000 sq ft office and collaborative space
The Collaborative Advanced Microscopy Laboratories of Dentistry, CAMiloD, is our state-of-the-art facility, that encompasses microscopy, histology and mechanical testing suites. 
Contact us
General inquiries
Leah Raz (Administrative Officer)
leah.raz@dentistry.utoronto.ca