Boris
Hinz
Dip. Biol., Ph.D.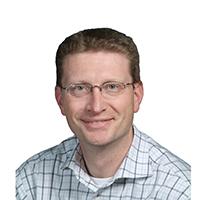 Main Appointments
Distinguished Professor, Faculty of Dentistry
Cross Appointments
Institute of Biomaterials and Biomedical Engineering (IBBME)
Faculty of Medicine, Department of Surgery
Email
Boris.Hinz@utoronto.ca
Phone 2
Lab: 416-978-6624
Dr. Hinz explores the biomechanical, molecular and cellular mechanisms regulating tissue repair and regeneration in physiologic wound healing and pathologic organ scarring (fibrosis). His research focuses on activated connective tissue repair cells – myofibroblasts.
Research & Clinical Specialties
Distinctions
Distinguished Professor of Tissue Repair and Regeneration, University of Toronto
Senior Editor of The Journal of Wound Repair and Regeneration (WRR) 
Associate Editor of The Journal of Biochemistry and Cell Biology (BCB)
Secretary of the Canadian Connective Tissue Society (CCTS)
Member of the Scientific Advisory Board (ongoing) and President (2011-2013) of the European Tissue Repair Society (ETRS)
Member of the Scientific Advisory Board of the International Dupuytren Society (ongoing)
Member of the Scientific Advisory Board of the Canadian Dupuytren Society (ongoing)
Member of the Scientific Advisory Board of the Wound Healing Society (WHS)
Gant Holder: The Ted Rogers Centre for Heart Research (TRCHR), Connaught Innovation Award Program, E-Rare Joint Transnational Program 'Development of Innovative Therapeutic Approaches for Rare Diseases', Collaborative Health Research Programme CIHR/NSERC (CHRP), Canadian Institutes of Health Research (CIHR), Canada Foundation for Innovation (CFI), Ontario Research Foundation (ORF)
Select Publications
Li, C.X.*, Talele, N.P.*, Boo, S.*, Knee-Walden, E., Koehler, A., Kapus, A., Speight, P., Balestrini, J.L., Hinz, B. (2016). Micro RNA-21 preserves the fibrotic mechanical memory of mesenchymal stem cells. Nature Materials (e-pub ahead of print).(*contributed equally)
Talele, N., Fradette, J., Davies, J.E., Kapus, A., and Hinz, B (2015). Expression of α-smooth muscle actin determines the fate of mesenchymal stromal cells. Stem Cell Reports 4, 1016–1030
Hinz, B. (2016) Myofibroblasts, Experimental Eye Research 142:56-70