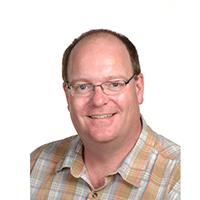 Email
Dennis.Cvitkovitch@dentistry.utoronto.ca
Dr. Cvitkovitch's research explores infectious diseases of the mouth: he tests the effects of new and old dental restorative materials, and unravels cell-to-cell signaling processes within oral diseases. His research is integrated with the University of Toronto Tissue Engineering Group, focusing on the development of novel biomaterials resistant to bacterial infection. 
Research & Clinical Specialties
Distinctions
Associate Dean, Clinical Informatics, University of Alberta, 2007-2013
Recipient of Canada Research Chair 2001-2011.
Canada Research Chair in Biofilm Physiology and Genetics, 2000-2010
Chief Scientific Officer, Innovation Team, Apollonia Health
Select Publications
S. Kermanshahi, J.P. Santerre, D.G. Cvitkovitch , Y. Finer. 2010. Biodegradation of Resin-Dentin Interfaces Increases Bacterial Microleakage. J Dent Res, E pub 2010/05/28
K. Krastel, D.B. Senadheera, R. Mair, J.S. Downey, S. Goodman, D.G. Cvitkovitch, 2010. Characterization of a glutamate transporter operon, glnQHMP, in Streptococcus mutans and its role in acid tolerance. J Bacteriol. 192(4): p. 984-93
Lin, A.E., K. Krastel, R. I. Hobb, S.A. Thompson, D.G. Cvitkovitch, E.C. Gaynor. 2009. Atypical roles for Campylobacter jejuni AA-ABC transporter components PaqP and PaqQ in bacterial stress tolerance and pathogen-host cell dynamics, Infect. Immun. 77(11):4912-24. Epub 2009 Aug 24.