Eszter
Somogyi-Ganss
D.M.D., M.Sc. (Prostho), Ph.D., F.R.C.D.(C)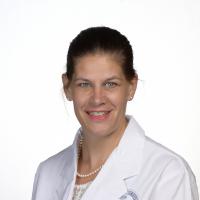 Main Appointments
Assistant Professor, Teaching Stream
Email
e.s.ganss@dentistry.utoronto.ca
A prosthodontics specialist, Dr. Somogyi-Ganss also has expertise as a maxillofacial prosthodontist, which she utilizes at Sunnybrook Health Sciences Centre's Craniofacial Prosthetics Unit to help model complex facial prostheses for patients. 
Research & Clinical Specialties
Distinctions
Associate Fellow, American Academy of Maxillofacial Prosthetics (2016)
Fellow, International Team of Implantology (2016)
Best Demonstrator Award in Clinical Prosthodontics (DDS IV) (2016)
Best Demonstrator Award 2014-2015 in Biomaterials and Prosthodontics (DDS I) (2016)
Chief Fellow, Oral Oncology and Maxillofacial Prosthetics at the MD Anderson Cancer Center (2013)
Select Publications
Somogyi-Ganss E, Chambers MS, Lewin JS, Tarrand JJ, Hutcheson KA. Biofilm on the tracheoesophageal voice prosthesis: considerations for oral decontamination. Eur Arch Otorhinolaryngol. 2016 Jul 11. [Epub ahead of print]
Somogyi-Ganss E, Holmes HI, Jokstad A.Accuracy of a novel prototype dynamic computer-assisted surgery system. Clin Oral Implants Res. 2015 Aug;26(8):882-90. doi: 10.1111/clr.12414.
Lacruz RS, Nakayama Y, Holcroft J, Nguyen V, Somogyi-Ganss E, Snead ML, White SN, Paine ML, Ganss B. Targeted overexpression of amelotin disrupts the microstructure of dental enamel. PLoS One. 2012;7(4):e35200. doi: 10.1371/journal.pone.0035200.