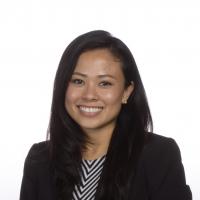 Email
Karina.Carneiro@dentistry.utoronto.ca
With a specialization on DNA-based biomaterials and scaffolds, Dr. Carneiro's research program focuses on hard tissue regeneration.
Research & Clinical Specialties
Distinctions
Enamel 9 Early Career Researcher Travel Award (2016)
Select Publications
Carneiro, K.M.M.; Zhai, H.; Li, Z.; Horst, J.A.; Sitlin, M.; Nguyen, M.; Wagner, M.; Simpliciano, C.; Milder, M.; Chen, C.-C.; Ashby, P.; Bonde, J.; Li, W.; Habelitz, H. "Amyloid-like ribbons of amelogenin in enamel mineralization" Sci. Rep. 2016, 6, 23105.
Nurrohman, H.; Saeki, K.; Carneiro, K.M.M.; Chien, Y.C.; Qin, C.; Djomehri, S.; Ho, S.;Qin, C.; Gower, L.B.; Marshall, S.J.; Marshall, G.W.; Habelitz, S. "Repair of dentin defects from DSPP knockout mice by PILP mineralization" J. Mater. Res. 2016, 31(3), 321.
Carneiro, K.M.M.; Avakyan, N.; Sleiman, H.F. "Long-range self-assembly of nucleic acids into fibers and highly ordered networks", for WIREs Nanomedicine and Nanotechnology, John Wiley & Sons (2013).