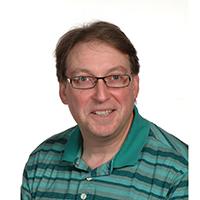 Rank
Professor, Faculty of Dentistry and the Institute for Biomedical Engineering (BME)
Baxter Chair for Health Technology and Commercialization, UHN-Techna 
Other Appointments
B.Sc., M.Sc. (Eng), Ph.D., F.B.S.E., F.A.I.M.B.E., F.A.A.A.S., F.C.A.H.S.
Cross Appointments
Institute of Biomedical Engineering
Email
Paul.Santerre@dentistry.utoronto.ca
Professor Santerre's research advances the design of new materials for tissue engineering, implants and medical devices. Through his start-up company, Interface Biologics, Inc., Professor Santerre is revolutionizing the medical equipment industry, through the application of a novel polymer in PICC catheters and other medical devices that prevents blood clots.
Research & Clinical Specialties
Distinctions
Canadian Biomaterial Society Lifetime Achievement Award (2020)
Governor General's Innovation Award (2019)
President and co-Chair of the 2016 World Biomaterials Congress-Montreal (2008-2016)
Canadian Biomaterials Society Community Service Award (2016)
Ernest C. Manning Principal Award for Entrepreneurship (2014)
Director, Institute of Biomaterials and Biomedical Engineering (IBBME) (2008-2013)
Fellow, the Canadian Academy of Health Sciences (CAHS) (2013)
Synergy Award for Innovation in Partnerships of Small and Medium Sized Companies, Natural Sciences and Engineering Research Council of Canada (NSERC) (2012)
Fellow of the American Association for the Advancement of Science (AAAS) (2011)
Julia Levy Award from the Canadian Society for Chemical Industry for commercialization of innovation in Canada, in the field of Bio-medical Science and Engineering (2010)
Fellow of the American Institute for Medical and Biological Engineering (2009)
Fellow, Biomaterials Science and Engineering (FBSE), Life time achievement (2004)
Connaught New Faculty Award, University of Toronto (1994)
Ontario Ministry of Health Career Scientist Award (1993)
Select Publications
Battiston KG, Labow RS, Simmons CA, Santerre JP. "Immunomodulatory polymeric scaffold enhances extracellular matrix production in cell co-cultures under dynamic mechanical stimulation." Acta Biomater. 2015 Sep;24:74-86. CIHR MOP#230762
Cheung JWC, Jain D, McCulloch CAG, and Santerre JP, Pro-angiogenic Character of Endothelial Cells and Gingival Fibroblasts Co-cultures in Perfused Degradable Polyurethane (D-PHI) Scaffolds, Tissue Engineering, Part A,  21 (9-10), 1587-1599 (2015). NSERC # RGPIN 360520.
Delaviz Y, Finer Y, Santerre JP, Biodegradation of Resin Composites and Adhesives by Oral Bacteria and Saliva. A Rationale for New Material Designs that are Dependent on the Clinical Environment and Treatment Challenges. Dental Materials, 30(1), 16-32 (2014) http://dx.doi.org/10.1016/j.dental.2013.08.201  NSERC # RGPIN 360520