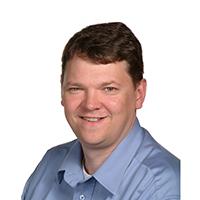 Rank
Assistant Professor, Status Only
Status Appointment
Email
Sean.Peel@dentistry.utoronto.ca
4662
A prolific scientist, Dr. Peel's research program studies bone morphogenetic proteins (BMPs) and their role in bone growth and repair, as well as the development of novel strategies to spur new growth. 
Research & Clinical Specialties
Select Publications
Crasto GJ, Kartner N, Reznik N, Spatafora MV, Chen H, Williams R, Burns PN, Clokie C, Manolson MF, Peel SA. Controlled bone formation using ultrasound-triggered release of BMP-2 from liposomes. J Control Release. 2016 Sep 28;243:99-108. 
Zhou AJ, Clokie CM, Peel SA. Bone formation in algae-derived and synthetic calcium phosphates with or without poloxamer. J Craniofac Surg. 2013 Mar;24(2):354-9.
Albilia JB, Tenenbaum HC, Clokie CM, Walt DR, Baker GI, Psutka DJ, Backstein D, Peel SA. Serum levels of BMP-2, 4, 7 and AHSG in patients with degenerative joint disease requiring total arthroplasty of the hip and temporomandibular joints. J Orthop Res. 2013 Jan;31(1):44-52.