Yoav
Finer
D.M.D., M.Sc., Ph.D., F.R.C.D. (C)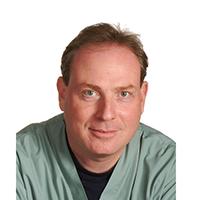 Main Appointments
Associate Professor, Faculty of Dentistry
George Zarb/Nobel Biocare Chair in Prosthodontics, Faculty of Dentistry
Cross Appointments
Institute of Biomaterials and Biomedical Engineering (IBBME), University of Toronto
Consultant, Sunnybrook Health Science Centre
Email
Yoav.Finer@dentistry.utoronto.ca
Dr. Finer's research foci are the development of restorative materials and dental implants systems with improved performance by exploring the interactions of these materials with the human body and bacteria. The intent is to develop restorative materials and techniques that will extend the service life of dental restorations and reduce complications associated with dental implants.
Research & Clinical Specialties
Distinctions
MRI_ORF, Innovative Dental Restorative System with Enhanced Biostability, Antidegradative and Antimicrobial Properties
CIHR Operating Grant, Models of Human Salivary Enzymes and Oral Biofilms to Study the Dentin-Composite Interface Breakdown
NIH Operating Grant, New Composite Material Design Based on Studies of Tooth-Composite and Microbial Interactions
Fellow, Royal College of Dentists of Canada
Examiner, Prosthodontics Specialty, the University of Toronto
Member of the Scientific Advisory, the American Association of Endodontics & the Ontario Dental Association Journal
Member, Editorial Board, Journal of Dental Research
Alpha Omega Foundation of Canada Research Award - 1998-1999
Select Publications
Serkies KB, Garcha R, Tam LE, De Souza GM, Finer Y. Matrix metalloproteinase inhibitor modulates esterase-catalyzed degradation of resin-dentin interfaces. Dent Mater. 2016 Sep 28. pii: S0109-5641(16)30389-X. doi: 10.1016/j.dental.2016.09.007.
Sadeghinejad L., Cvitkovitch D. G., Siqueira W. L., Santerre, J.P., Finer Y., Triethylene Glycol Up-regulates Virulence-associated Genes and Proteins in Streptococcus mutans, to PLOS ONE, accepted, October 2016.
Baskai K., Alkumru H., De Souza G., Finer Y., Accuracy of a Digital versus a Conventional Implant Impression Approach: A 3-Dimensional Comparative Analysis, The International Journal of Oral & Maxillofacial Implants, accepted August 2016.
Delaviz Y, Finer Y, Santerre JP. Biodegradation of resin composites and adhesives by oral bacteria and saliva: a rationale for new material designs that consider the clinical environment and treatment challenges. Dent Mater. 2014 Jan;30(1):16-32. doi: 10.1016/j.dental.2013.08.201. Epub 2013 Oct 7.
Bourbia M, Ma D, Cvitkovitch DG, Santerre JP, Finer Y. Cariogenic bacteria degrade dental resin composites and adhesives. J Dent Res. 2013 Nov;92(11):989-94. doi: 10.1177/0022034513504436. Epub 2013 Sep 11.