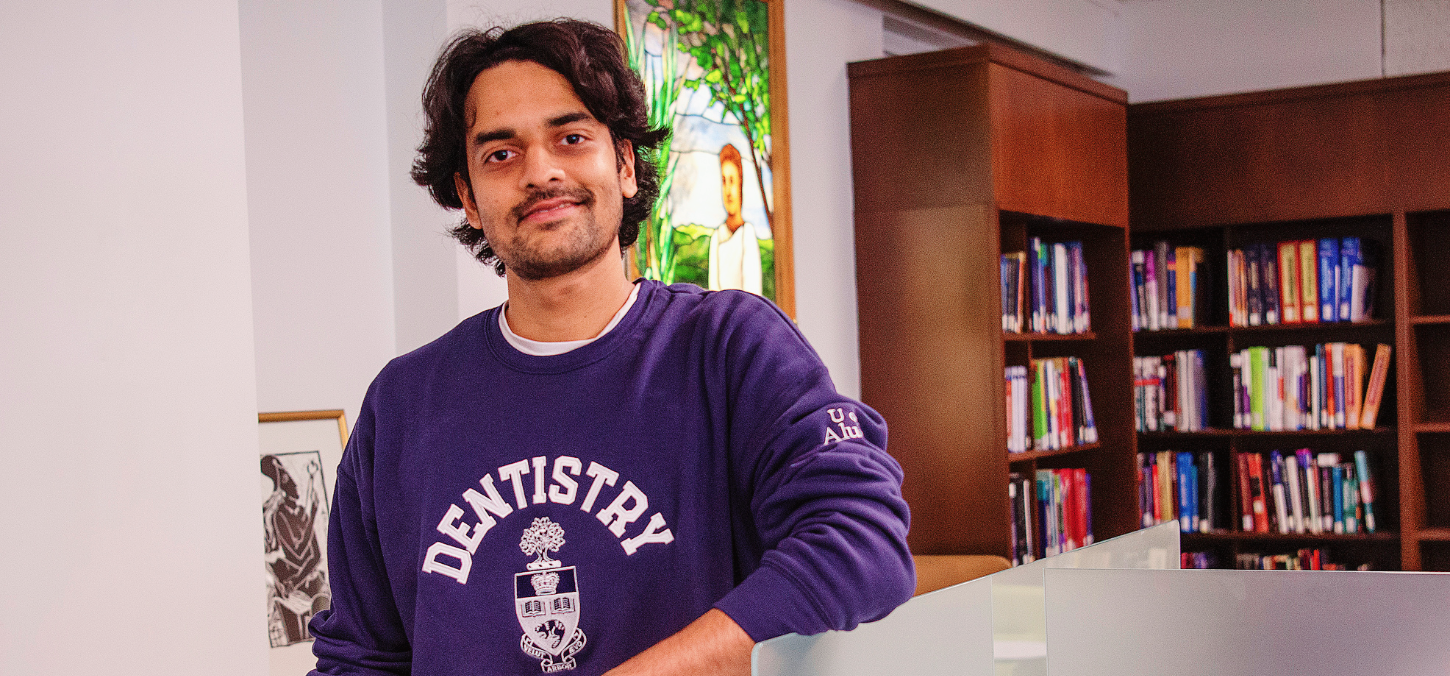 Bridging the gap for internationally trained dentists: Anuj's story
By Nina Ambros
Every year, approximately 24 students are accepted into the International Dentist Advanced Placement Program at U of T. The IDAPP enables them to fulfill their dream of becoming registered to practice dentistry in Canada. Anuj Jhaveri completed the IDAPP in 2021 and is now a DDS4 student preparing to graduate in the spring. 
Born and raised in Mumbai, India, Anuj grew up surrounded by family and immersed in the vibrancy of the city. He enjoyed playing "gully cricket" with his cousins and friends, a backyard version of cricket that is played in a small alleyway. Anuj knew that he wanted to get into health sciences from an early age, drawing inspiration from his cousin and uncle who are physicians. 
He studied at Nair Hospital Dental College and subsequently completed his post-grad certification in Endodontics in Bangalore. He returned to Mumbai and started working at government hospitals and trauma care centers. Next, he worked as an associate splitting his time between popular dental clinics in the community. In November of 2016, he opened his own practice.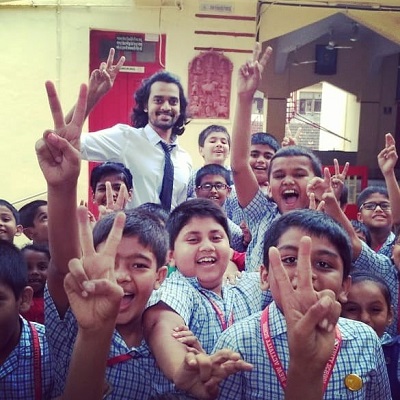 From diamonds to dentistry 
Anuj's father, brother and uncles work in the diamond trade. The family business was started by his paternal grandfather who migrated from rural Gujarat, in search of a better life. Although Anuj never felt personally inclined to follow into his family's footsteps, growing up in this environment contributed to his interest in dentistry.  
"When you think about it, dentists are natural "jewelers". There are skills that are transferrable like the need for steady hands and good hand-eye coordination." says Anuj.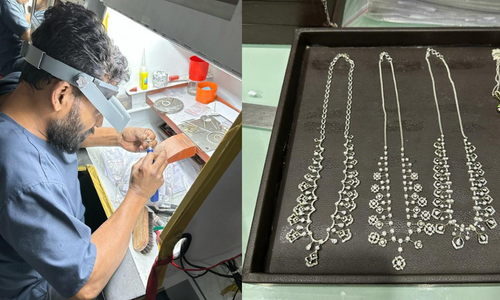 "I remember hearing my dad talk to his technicians regarding wax frameworks and patterns, and metals and alloys. As a dentist, when're you're making a crown for a patient, it is very similar to how you would make an engagement ring."  
A leap of faith – making the move to Canada 
Anuj ran his private practice for over two years, when he started to think about expanding his horizons even further. "I always had an interest in exploring the world and learning about how dentistry is being practiced in different countries." 
Hearing positive experiences from friends and family encouraged Anuj to apply for permanent residency in Canada through  federal skilled workers' program. Once his application was approved, he decided to make the move despite never visiting himself. "It was a big decision. I knew that I would be starting from scratch, in a new place and leaving my private practice behind."  
Just like his grandfather searching for a better life years before him, Anuj decided to take a leap and booked his flight to Canada. "I moved on February 21, 2019, and I was greeted with -13 degrees Celsius, a big contrast from the 25 degrees Celsius in India." he reminisces. 
Discovering the International Dentist Advanced Placement Program (IDAPP) 
Dentists of non-accredited dental programs have two options if they would like to practice dentistry in Canada. They must either complete the NDEB equivalency process by taking certain exams, or they must complete a qualifying program from an accredited university.   
"A few months after making the move, a friend of mine sent me a link to a U of T article about an IDAPP student from Nepal. I read their story and wanted to know more about the program." says Anuj. 
Anuj joined the IDAPP class of 2021. The six-month intensive program flew by. When it was time to join the third year DDS students in September, he felt welcomed. "I've had a great experience. I like how instructors are very approachable and always available for a friendly chat."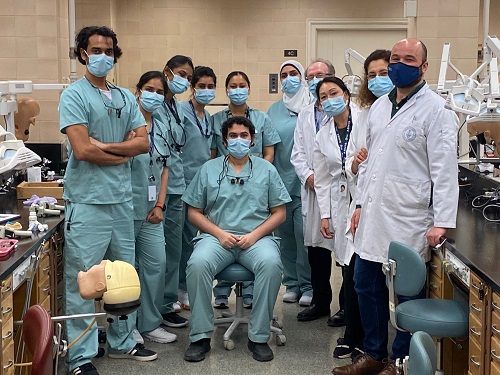 A full circle moment 
Anuj is looking forward to graduating and entering the workforce. "Although I have independently practiced before, I feel there was so much I did not know and am excited to start over again." he says. He plans to give back to his community, in Canada and in India. He wants to help newcomers and other students, by informing them about the options available to internationally trained dentists. 
"Sharing my personal story is important because it's a full circle moment for me. A future student might stumble across this article, and learn about the IDAPP, just how I once read an article about a U of T student from Nepal." says Anuj. "I had help when I was seeking it, so I can give back and do the same now."