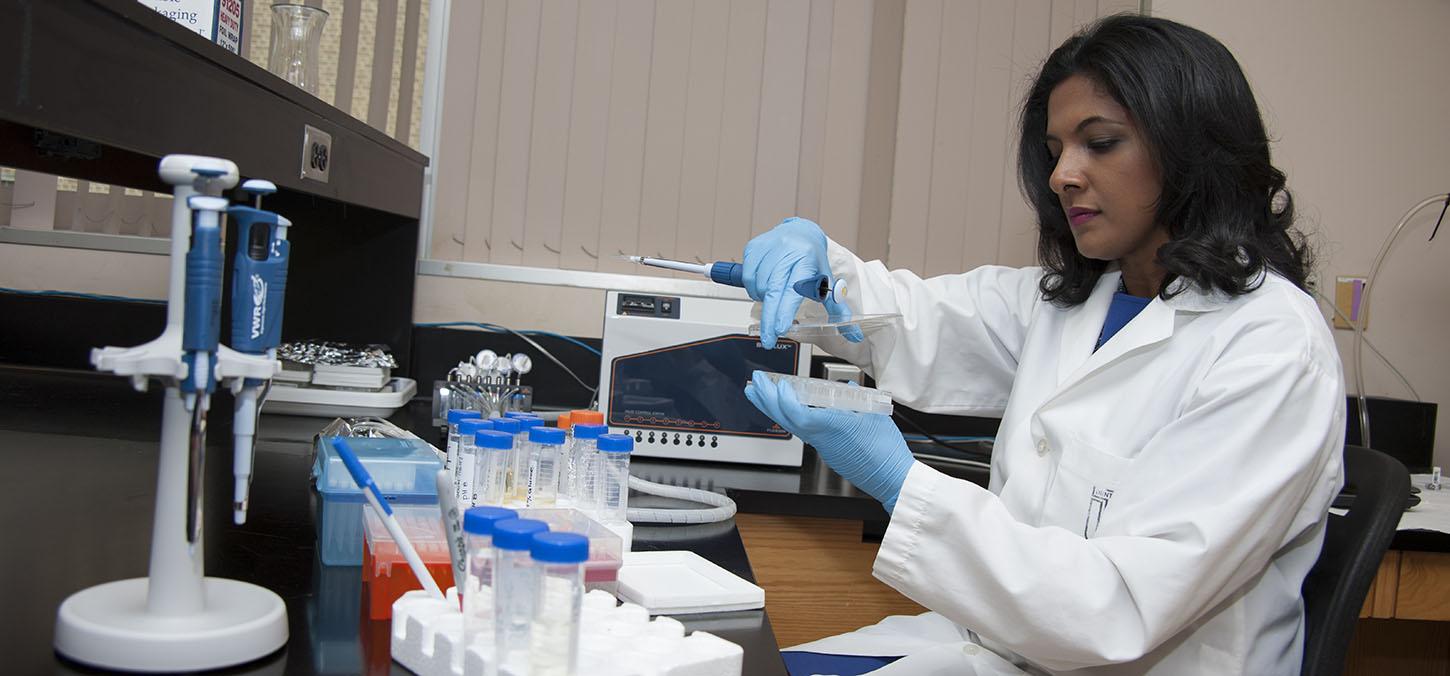 Collaborative research team awarded $400K grant to develop novel biofilm disruption strategies
A joint study between UofT Dentistry's Assistant Professor Dilani Senadheera, Wilfred Laurier University, and McMaster University have received a GlycoNet Collaborative Team grant worth over $400K to develop novel strategies to disrupt biofilms, with the aim of developing more effective treatments for harmful oral bacteria. The group will also partner with Guelph-based Mirexus Biotechologies Inc. during the study.
Senadheera's lab, which receives approximately $52K of the total grant, will contribute novel research tools such as an artificial mouth model her team has developed over the past two years. Dental plaque biofilms can be grown in the artificial mouth, and used to test novel anti-microbial agents and their effects on plaque bacteria.
"Developing an in vitro system to grow, manipulate and sample dental plaque in a setting that mimics our mouth will add real value to oral microbiology research," said Senadheera. "I am very excited to collaborate with an outstanding interdisciplinary team of investigators to test the effects of new drugs on plaque pathogens."
"The real strength of this research," added Vice-Dean, Research, Professor Bernhard Ganss, "is the team's collaborative, multidisciplinary approach to a longstanding scientific problem."
GlycoNet is a federally funded, pan-Canadian initiative that connects researchers as well as industry and international partners to solve health challenges through the study of glycomics.
Photo: Assistant Professor Dilani Senadheera, courtesy Jeff Comber, IITS