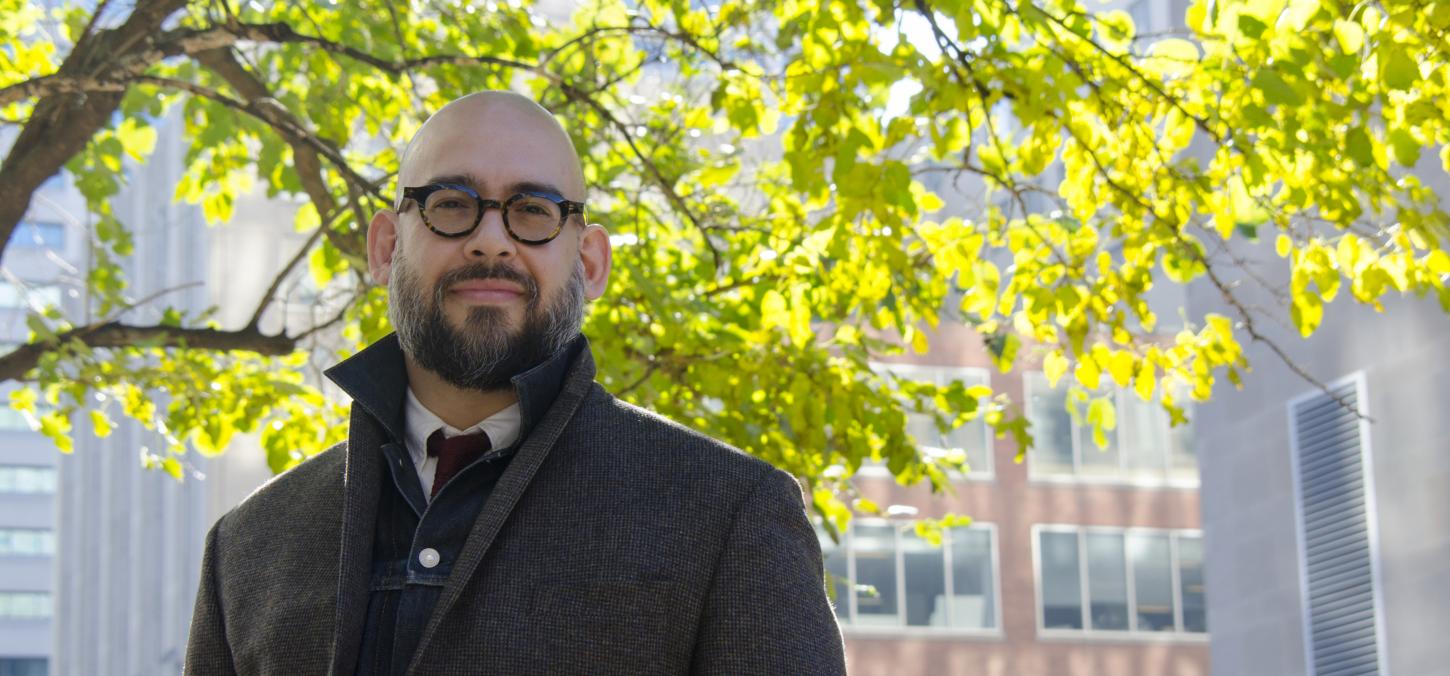 Fluoride varnish in primary care project awarded international grant
A project headed by UofT Dentistry's Carlos Quiñonez has been awarded a grant of $48K by the Alliance for a Cavity Free Future. The project, "An Ontario Primary Health Care System to Support a Cavity-free Future," will aim to "build readiness across dentistry, medicine, public health and government to make fluoride varnish (FV) application routine primary care practice in Ontario," according to the Alliance.
"We know fluoride varnish works," said Quiñonez, Director of the Specialty Training Program in Dental Public Health at the Faculty, who co-developed the project in partnership with the Associate Medical Officer of Health for the Niagara region, Dr. Andrea Feller. "Providing it in primary care settings prevents disease, can increase a family's uptake of preventive and curative dental services, and can reduce the consumption of costly services in the future, partly by getting a family to think about oral health from very early on," he continued.
The hope is that by leveraging multiple points of health care provision, fluoride varnish can be applied early and regularly to children's teeth, with the aim of eliminating early childhood caries altogether in the province.
Although the varnish application project might seem like a large step for the province, according to Quiñonez, it's not one without precedent. In the U.S., for instance, the application by primary care physicians, nurses, and other health care workers in public and private settings is an increasingly routine practice.  
"This will require a shift in what primary health care practice is, and might require new health funding triggers. But you know, the path has been established in the US and we can learn a lot from this," said Quiñonez.
Still, while he is optimistic about reaching his project's goal, Quiñonez is keenly aware that bringing the same level of prevention and awareness policy to Canada will be challenging. The bulk of the project involves engaging with policy makers and practice leaders to get on board with a varnish application plan, something that Quiñonez, who offered thanks to his collaborator as well as the Alliance and its parent funder, Colgate-Palmolive, warns that "it took the US 15-20 years to make this happen. But it's a reality in almost all American states now."
The project was just one of three to receive grants across the U.S. and Canada.
Image: Jeff Comber, IITS