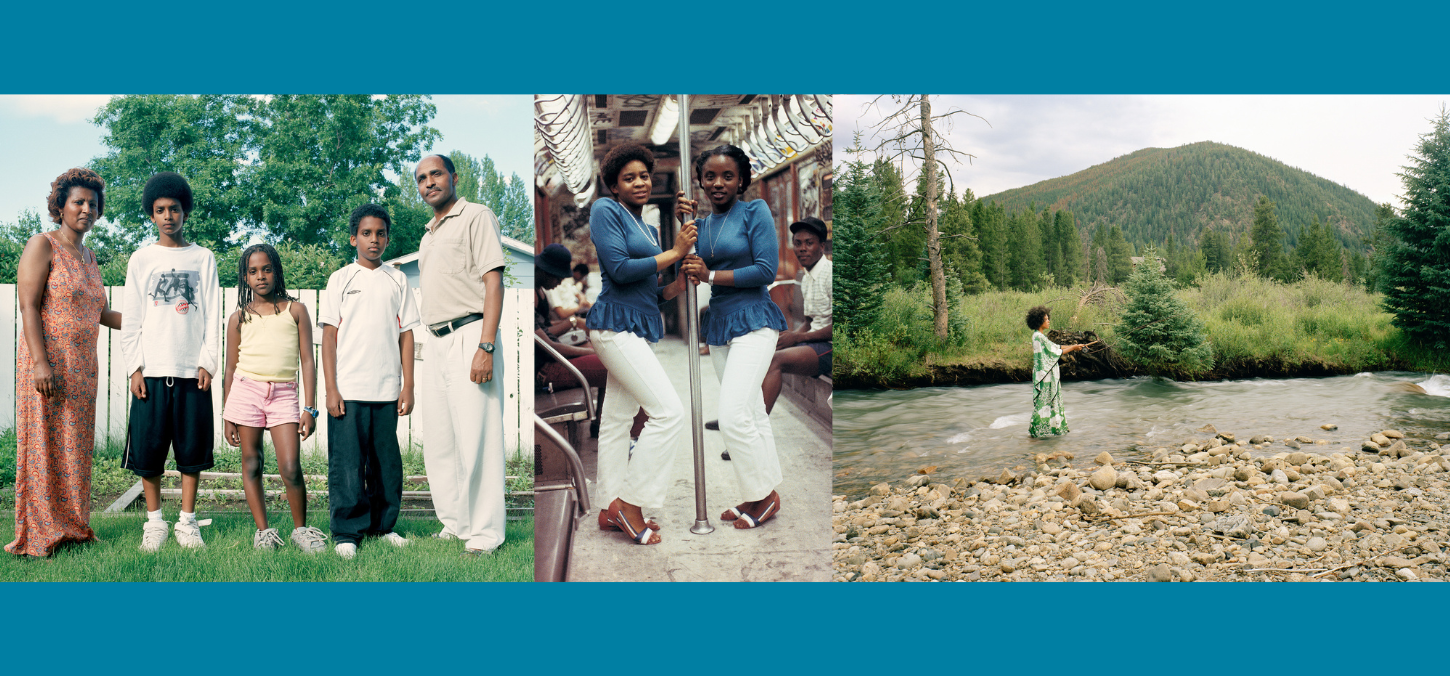 Lifting as We Rise: Q&A with Kenneth Montague
By Marsha Malcolm
Kenneth Montague 8T7 is many things: husband, father, alumnus, dentist, volunteer, gallerist, and collector. Since 1997, he has grown the Wedge Collection—one of Canada's largest private art collections exploring African diasporic culture and contemporary Black life. The Wedge Collection will be featured in the new touring exhibit, As We Rise: Photography from the Black Atlantic. The Art Museum at the University of Toronto will be the first venue to host the exhibition, from September 7 through November 19, 2022. We caught up with Montague to learn more about the exhibition, how he became an art-loving dentist, and what it means to "lift as we rise."
How does it feel to have the As We Rise Exhibition debut at your alma mater, University of Toronto? 
I'm super proud of the fact that the first stop of this exhibition will be in my hometown, at the university I attended. It's actually going to be at University College, which is right by Hart House where I studied a lot as a student. I was first-year class president for my class of 8T7 in dental school and I remember spending a lot of time in Hart House and University College. Working as a dentist and my education from U of T have given me a good life and the ability to become a collector. It's a real homecoming for me and on a personal level, as the exhibit marks where I started. On a broader level, it's exciting to share this collection that I've acquired over the years with students and faculty, people who I think will really appreciate seeing one of their own coming home to share and showcase this hobby that's become a career for me.
How do you hope this Exhibition, As We Rise, will inspire other institutions and galleries to become more proactive around promoting art by and for Black people?
It's a matter of leading by example and it goes right back to the phrase "lifting as we rise," which essentially became our family motto, something that my late father Spurgeon Montague, would always say. My dad actually attended the University of Toronto after emigrating from Jamaica. He graduated from OISE, which was then called the Ontario College of Education, in 1955 so he was a U of T graduate himself. He was always instilling in the three of us, (myself, my older brother and sister), this idea that when we do well, we have to give back and pull up other people in our own community. The folks at the Aperture Foundation who published the book celebrating work in my art collection As We Rise: Photography from the Black Atlantic, they were very excited to use that phrase in the title. Now that the touring Exhibition for As We Rise is here, the phrase is very aspirational and it's supposed give you this sense of uplift. As We Rise is a celebration. The images in my art collection and As We Rise are very much about empowerment and agency for the subject and the photographer. They're not about oppression or about showing poverty — I think there are too many of those particular images of the Black community that are out there, but it's not really about correction either. It's about trying to balance the story by focusing on images that are celebrate achievement and promote self-care and care for others.
What do you hope attendees (especially non-Black people) can learn from the As We Rise Exhibition?
I think that there will be a lot of images that will speak to people about these three major themes explored in the exhibit which are community, identity and power. I think so many of the images in the collection also have to do with the idea of migration and movement, for instance, a photograph of a family of Eritrean refugees like the image "Hadenbes" by Dawit L. Petros. Dawit himself is an artist who came from East Africa to Canada and the viewer can look at his work and it doesn't matter where they're from. They'll be able to say," oh, that reminds me of my family when we came from Vietnam", or "when we emigrated from Europe", or "when we came over from India". There's this idea of sameness and difference, which I think is a major trope of my Wedge Collection. I think everyone can relate to certain things and then learn from the things that seem different.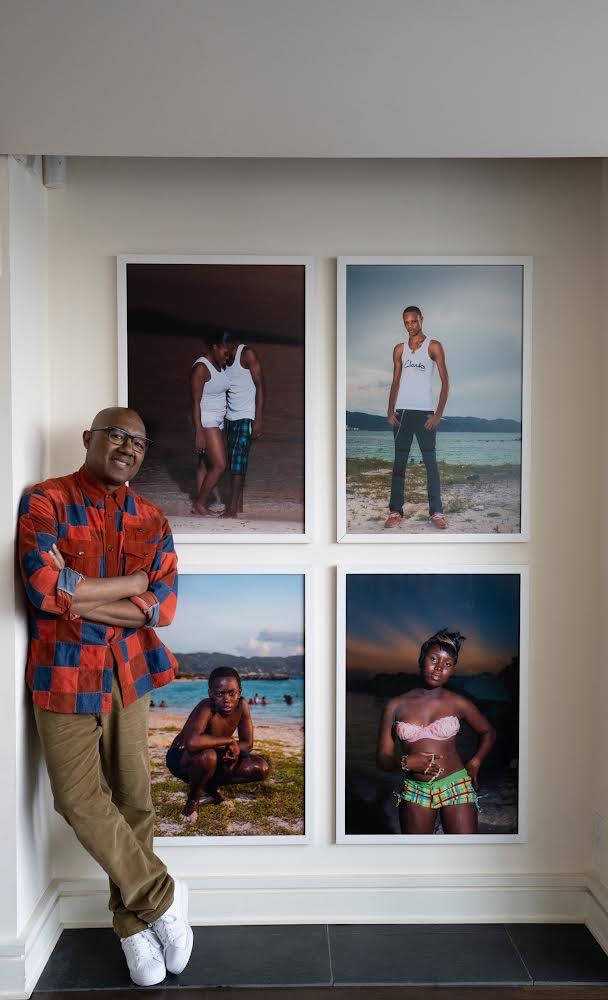 It can be very easy to emphasize stereotypical Black suffering in art and minimize the multi-faceted Black experience. How has being intentional about collecting and sharing Black art through this Exhibition helped to challenge this negative representation?
The idea of countering this narrative goes back to my family motto, lifting as we rise. Those prevalent or predominant images of oppression and acts of violence against Black people can be balanced by showcasing the fact that there's also been this notion of loving oneself, loving each other, taking care of ourselves and taking care of our community. In this show, all of the photographers are Black so the idea is that this is for us by us. We're doing this work within the Black community to elevate our representation and offer a different take that's more nuanced and knowing and when the artists themselves come from the community, that's how we achieve that. The whole idea of the book project, and the voices that the audience will see in the exhibition, are those of Black scholars and Black curators. The idea was to make sure the perspective was coming from the community that's being depicted, which I think is a lot different than earlier art shows.
The Exhibition features selections from your gallery, the Wedge Collection. Can you speak to the process that was undertaken to create As We Rise and the pieces selected for it?
I worked with a team that I've worked with for many years: my collection managers Maria Kanellopoulos, Emilie Croning and independent curator Liz Ikiriko. They're Toronto-based and they really know my collection well and they were able to say, "I know you love this piece Ken, and it's your baby. But you really need to show this one instead because people can relate to this image." I'm very much about uplift and showcasing emerging Black Canadian artists is important to me, so it was a thrill to include many artists people have likely never heard of and the hope is that the audience will be able to see the merit in work that they've likely never seen before. The audience is definitely still going to see works by artists that are more familiar like Kehinde Wiley, who did the portrait of Barack Obama—I've got one of his great works in my collection. The audience will see that in As We Rise and realize, "oh, I know that's very familiar, I know that style." The audience is also going to see something beside that piece by an unknown artist, or a little-known artist, and be able to understand the importance of not just the celebrated artists but those that are lesser known yet have stories that are just as important. I would say the Exhibition has a healthy mix of both types. It was the intriguing idea of Elliot Ramsey (Exhibition curator) to design the Exhibition like a family photo album, something everyone is familiar with. 
Do you have a favourite piece or artist featured in As We Rise? If so, what/who is it and why?
They're all like my children so of course it's hard to choose. One of the images that I really love is the first one in the book, which is "Boy with Flag" by Vanley Burke. It's a picture of a young Black boy with a British Union Jack flag on his bicycle. In some ways, I see myself reflected in this picture. I remember being a 10-year-old kid, riding my bike, living in Windsor where I was the son of Jamaican immigrants and we were the only Black family on the block. I would ride around the neighbourhood with a Canadian flag on my little banana split 1970s bike. The artist, Vanley Burke, is Jamaican British and he's taken pictures of people in his own community, Birmingham in the United Kingdom. He himself is a first-generation immigrant and his parents arrived as part of the Windrush generation in the 1950s (those who arrived in the UK between 1948 and 1971 from Caribbean countries). This boy on his bike is second generation British, yet in that moment in time, there was racial and political oppression that was happening in England by political parties like the National Front. This made it a radical act for this young kid to be riding his bike in this public park where he could be potentially beaten up by skinheads. He's got this flag proudly stating: "This is who I am, I want you to see who I am. I am British too." I love that political statement and I also love the vulnerability and the innocence of the young boy — he's proud, but he's also a kid and he's just being who he is. The message that comes across at the core of us and this exhibit is "I am who I am and I want you to see me for what and for who I am." The idea of the gaze, how we see the subject or how the subject wants to be seen, is very emblematic of my collection, so that's why I think this piece is a favourite.
In your experience, has the field of art shifted to become more inclusive over time and would you say the same is true for the field of dentistry?
There has been increasing inclusivity but it's been a slow process in both fields. In both aspects of my life for many years, I was the only Black dentist when I went to conferences or the only Black art collector when I went to international art fairs. I've seen this shift quite dramatically in the last five to 10 years, but dentistry still has to catch up — there's still a dearth of Black colleagues in the field. It's the same cohort of us that I've known for many years and I'm not seeing the numbers of Black dentistry graduates increasing in line with the size of the Black community in Toronto, for instance. My hope is that those of us who are out there as Black dentists will be role models for the next generation. In fact, I'm very involved in the U of T Temerty Faculty of Medicine summer mentorship program  — I was actually one of the founders of the program and it's been going for over 20 years now. We have had many prospective students in the program come through my dental office, specifically to see a Black dentist at work or visit a hospital to see a Black OB/GYN delivering a baby. It has been this amazing opportunity for Black and Indigenous high school students over the last few years to get their foot in the door and see how health professionals live and work. Many of them have gone on to study healthcare and enjoy their careers, but there are still not enough Black and Indigenous healthcare professionals. Starting a health sciences mentorship program has probably been the most effective way of increasing numbers, and it's something that's a U of T initiative which I'm very proud of.
How has your passion for Black art inspired your approach to dentistry and how you operate your practice, Word of Mouth Dentistry?
I tend to wear my culture on my sleeve even as a clinician, so when you enter Word of Mouth Dentistry, you experience that right away. I play the kind of music and display the kind of artwork that I would have playing and hanging at home. I treat my practice as an extension of myself and all of the associates and staff in the practice are artistic minded, so they can appreciate it as well. The new principal at Word Of Mouth Dentistry is Aman Mangat 0T6, a fellow U of T Dentistry graduate who also loves art and music. When you walk into the waiting room you're listening to music by Black artists, and you're seeing art by Black artists too. The idea is that there's this promotion of Black artists in Word of Mouth Dentistry, whether it's music, artwork, even the literature. Before COVID-19 regulations, the kind of colouring books that we had on hand for young patients featured art by Faith Ringgold, a painter, writer, speaker, mixed media sculptor and performance artist. It's a very exciting and dynamic environment where there's a much more palpable presence of the arts in in our clinic than most dental offices and that's by design: art as therapy, music as therapy. Art that can help a patient get through a stressful appointment and potentially expose them to something new.
How do you balance being a working dentist with family, volunteering and running your own art gallery?
It is a lot for one person, and the biggest part of it is being a husband and father — it wasn't so tough when I was a single guy! I was running around going to art exhibitions and double conventions (dental and art) all year round. That was okay back then, but now I have to pick up and drop off kids and make sure they have what they need. I've got two sons, an eight-year-old and a five-year-old, and my wife Sarah is a museum consultant, so we're an art family. It is a real challenge to find the time and I would say that you always have to put yourself first and your family first so you can prioritize giving your patients the best possible care. You have to organize your life in a kind of a hierarchy and that's what I always tell my students. You put yourself and family first because you and your family have to be happy, and then you can make your patients and staff your priority in the office. If the environment is one where the staff is happy, the patients will feel comfortable and confident in the staff. Essentially, that's the practice philosophy and the art and the music reflect this and offer a kind of therapy, a way to help patients relax.