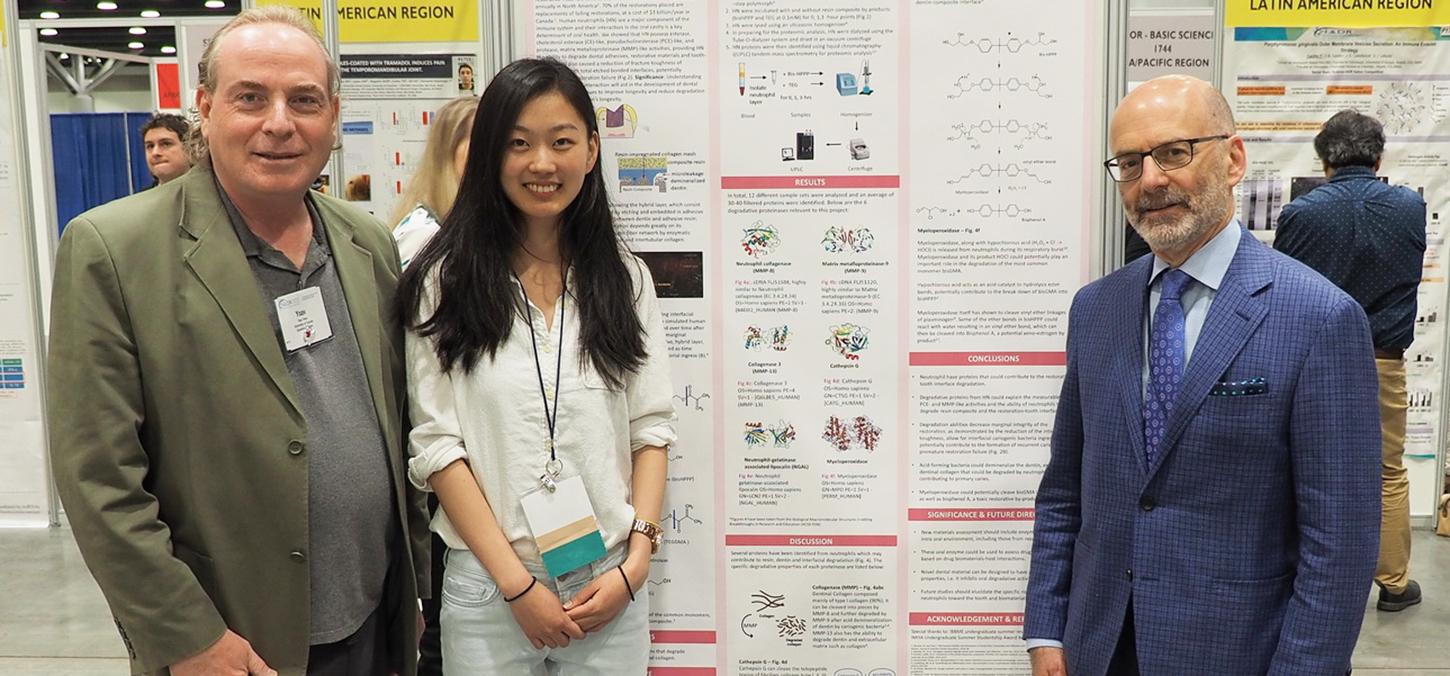 Major awards for U of T Dentistry at IADR 2019: highlights
Members of the University of Toronto's Faculty of Dentistry community were recognized at the International Association of Dental Research (IADR) meeting, held in Vancouver this past June 19-22. The session, representing the largest academic meeting for dental research in the world, is a global stage for scientific discovery, discussion, and recognition. This year, several major honours were awarded to the Faculty's researchers.
Professor Christopher McCulloch was honoured at a special ceremony on June 18, where he received the inaugural CADR/ACFD National Research Award. (Read more about this prestigious award here).
Assistant professor Peter Cooney was awarded the 2019 IADR Honourary Membership award. Cooney was Canada's first chief dental officer, and oversaw three national oral health surveys, among other national and international accomplishments. In a statement, IADR President Rena D'Souza said, "[Cooney's] impressive career and successful initiatives have made an enormous impact on health in Canada and worldwide."
U of T Dentistry's students were also successful at the session, with an impressive two first place finishes in the IADR Unilever Hatton student competitions for North America. Ziqi (Sally) Liu (supervisors: professors Michael Glogauer and Yoav Finer) and Fang Chi Li (Supervisor: professor Anil Kishen) won the Junior and Senior–Basic Science categories, respectively, with the presentation of their research posters. 
Photos: courtesy Yoav Finer