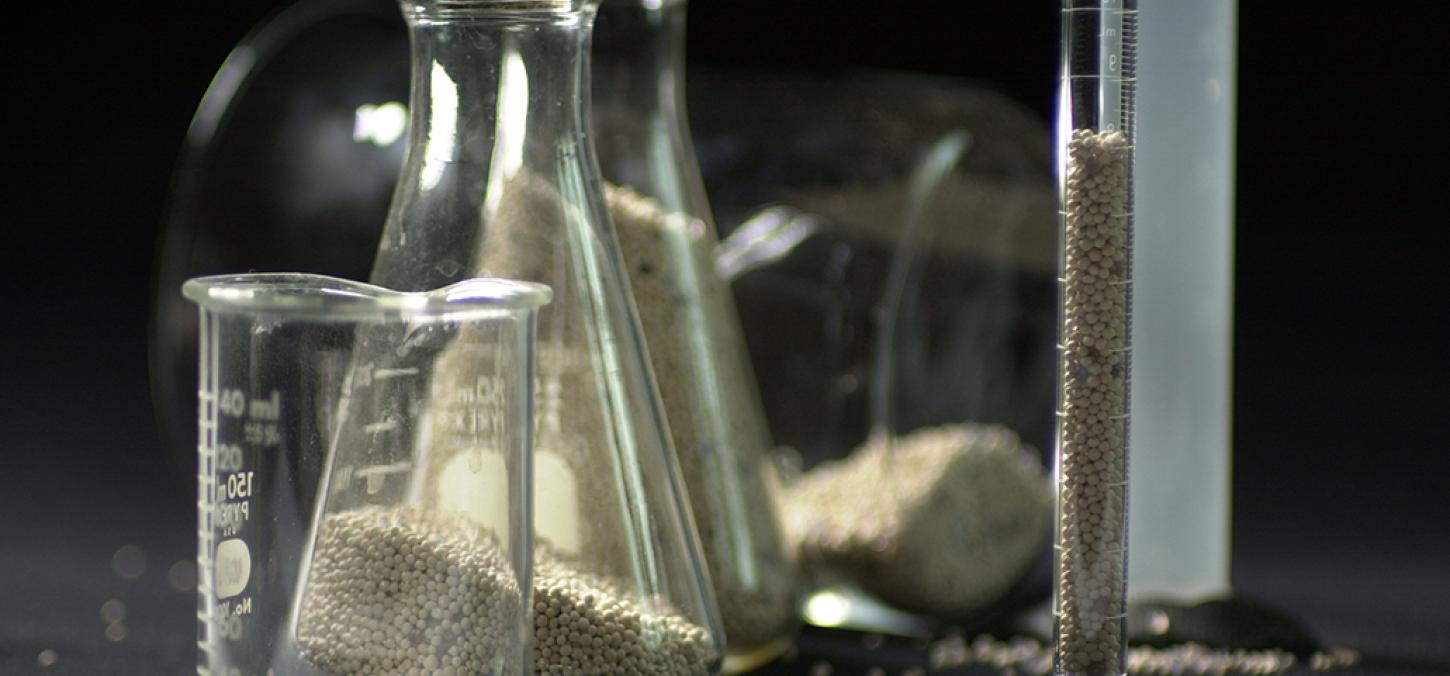 'No need,' says interprofessional working group on antibiotics prescription
Antibiotics do not routinely need to be prescribed for dental patients with weight bearing joint replacements. That's the finding of a consensus statement issued from a working group of dentists, orthopaedic surgeons and infectious disease physicians.
Led by Dr. Susan Sutherland, representatives from Canadian Orthopaedic Association (COA), the Canadian Dental Association (CDA) and the Association of Medical Microbiology and Infectious Diseases Canada (AMMI) worked to establish interprofessional guidance for antibiotic use for this group of patients.  
"It's been a very controversial topic over decades," explains Sutherland, who is Dentist-in-Chief, Sunnybrook Health Sciences Centre and an associate professor at the Faculty of Dentistry.
For years, the American Academy of Orthopaedic Surgeons (AAOS) and the American Dental Association (ADA) advised prophylactic antibiotics for dental patients who had had joint replacements, a regimen that dentists and orthopaedic surgeons followed.
It had been widely thought that bacteria from the oral cavity can become dislodged during dental treatment, circulating in the bloodstream and potentially causing infections to the prosthetic joint—infection that could cause joint replacements to fail and, in some cases, put a patient's life at risk.
The Evidence
In 2012, after a two year review of scientific data, the Canadian Dental Association (CDA) published revised recommendations reflecting that, in the majority of cases, the types of bacteria in the oral cavity are not found in infected prosthetic joints.
In fact, of the nearly 100,000 hip and knee replacement surgeries performed in Canada each year, approximately 7% of patients will require surgical revisions. But nearly 98% of these surgical revisions are not caused by sepsis, as was previously thought, but by hardware loosening and failing.
Meanwhile, the effectiveness of using antibacterials in treating blood infections is also suspect. Evidence now suggests that antibiotics are only 60-70% effective at clearing bacterial infections in the bloodstream.
In other words, says Daniel Haas, Professor and Dean at the Faculty of Dentistry, "the science just doesn't support the use of prophylactic antibiotics for these patients."
"This is not a wise choice, to give patients antibiotics for something that happens rarely and where the biologic rationale is extremely weak," says Sutherland. "You can do harm by giving just one dose of antibiotics."
The harm isn't just to the individual patients, either—for years now the medical profession in general has been sounding the alarm on the rise of antibiotic resistant strains of bacteria. This is one area, Sutherland argues, that dentists can lead the charge to curb antibiotic overuse and resistance.
The evidence may not support the use of antibiotic prophylaxis for joint replacement dental patients, but it is individual practitioners that make the bulk of decisions for their patients. While the CDA published its revised guidelines in 2012, the recommendations were not widely adopted beyond that organization.
The consensus statement is being hailed as an opportunity for the medical community to re-establish a dialogue on this critical issue—and as a means to dispel patient and clinician confusion.
Education is Key
UofT Dentistry has been teaching its students the new guidelines since the CDA's statement in 2012, says Dr. Karen Burgess, assistant professor and director of the Oral Diagnosis and Emergency clinic. But the curriculum also emphasizes interprofessional cooperation.
"We talk to students about the old and new guidelines so that they know the history of why so many orthopaedic surgeons have been recommending antibiotic prophylaxis, even when the evidence does not support it. We encourage the patient, the dentist and the orthopaedic surgeon to work together," says Burgess.
The interprofessional consensus statement is widely being lauded by dentistry leaders. "It's a real accomplishment," says Haas. "It's a sign of great leadership in an area that has been difficult to navigate for dentists for a long time."
"This represents a significant step forward in this area," says UofT Dentistry Professor Carlos Quiñonez, graduate program director of Dental Public Health and a member of the working group.
For her part, Sutherland is pleased at the results of the collaboration. "People were coming at this problem from very different perspectives and, perhaps initially, very different expectations. They worked together to understand each other and the evidence, and came to something that is very powerful."
March 6 – 13 is DSASS Awareness Week – Dental Students Antimicrobial Stewardship Society