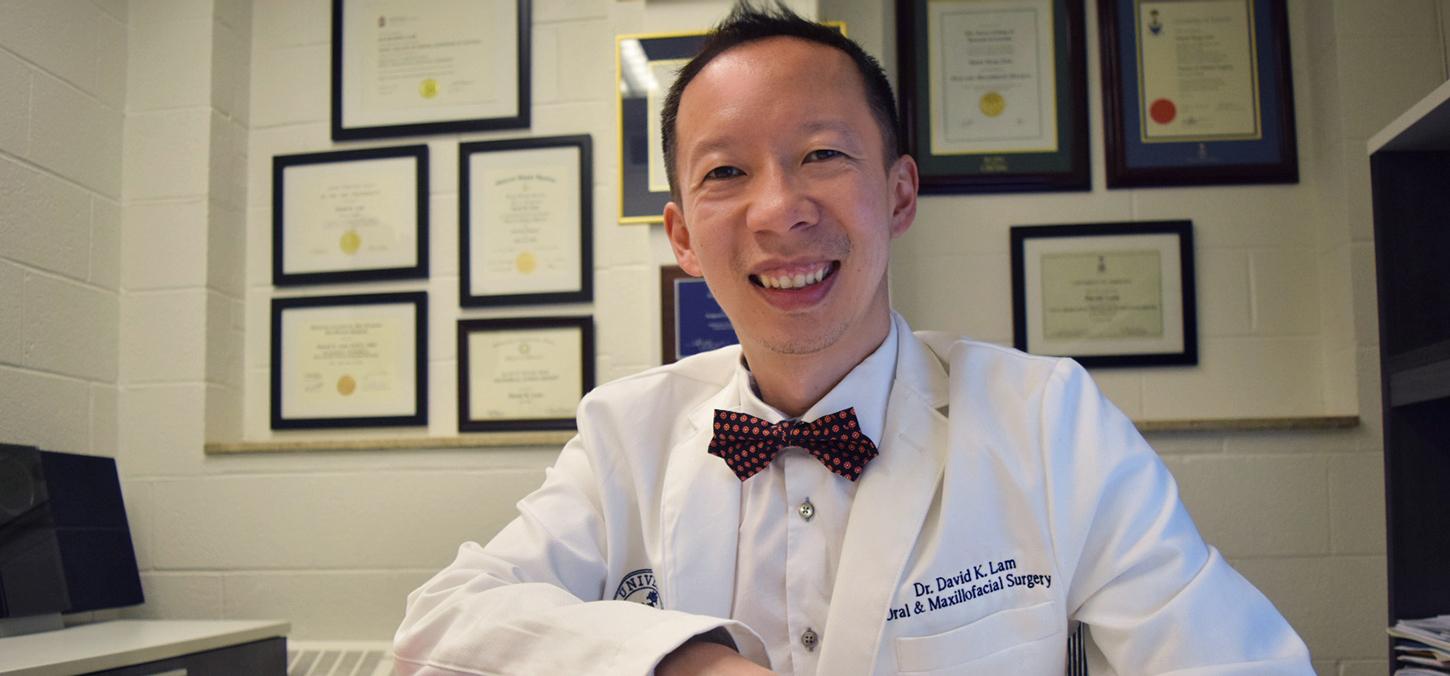 Summer Pain Institute promises knowledge translation for pain research
Faculty of Dentistry's Dr. David Lam has been awarded a highly prestigious Connaught Fund to host a Summer Connaught Pain Institute. The Fund, worth an estimated $150,000, will fund a Summer Institute for 3 years, and draw investigators from around the globe to partake in workshops meant to further pain research.
Comprised of 4 intensive workshop days followed by a one-day scientific meeting, researchers will look at various forms of pain: chronic, neuropathic, cancer, and most importantly, according to Lam, the translation of pain research to strategic action.
"Unfortunately, a gap still exists between pain research and clinical practice," said Lam, yet "while scientists constantly produce new knowledge relevant to clinical care, much of this knowledge is never incorporated into practice."
With its emphasis on overcoming challenges and barriers related to moving pain research into clinical care, the Summer Pain Institute promises a multidisciplinary, intensive approach to knowledge translation – something that Lam says is key to moving research off of the bench and into people's lives.
"We will feature one of our own world-renowned University of Toronto Centre for the Study of Pain (UTCSP) scientists on each day of the workshop," added Lam, a list that includes Dr. Michael Salter, Chief of Research at the Hospital for Sick Children and Professor in the Faculty of Medicine; Dr. Karen Davis, Professor, Head and Senior Scientist at the Krembil Research Institute at UHN; and Jennifer Stinson, Advanced Practice Nurse in the Chronic Pain Program at the Hospital for Sick Children.
A number of researchers from the Faculty of Dentistry are actively involved in the UTCSP, a world-leading hub for pain research that draws researchers from around the world.
"This [award] really shows our long-standing excellence in pain research and the leadership that has developed from it," said Associate Dean, Research Professor Bernhard Ganss in a statement. "The Summer Institute on Pain is a wonderful opportunity to strengthen existing, and build new interactive, relationships to translate basic research into patient benefits."
A highly competitive prize, the Summer Connaught is limited to one award per year across the University of Toronto's three campuses.
 Image: Courtesy Jennifer Luciano.