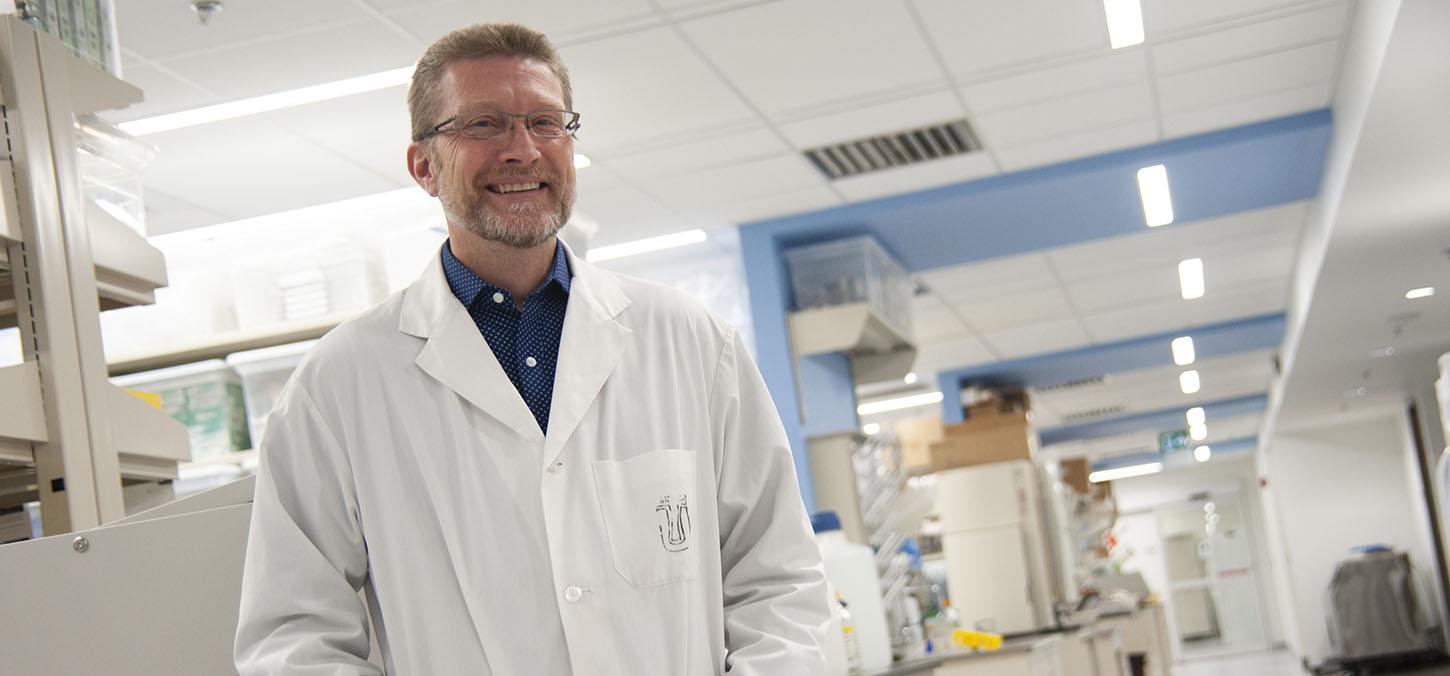 Dentistry's Undergraduate Summer Research Program Returns
By Rachel Boutet
After a one-year hiatus due to COVID-19 restrictions, the Faculty of Dentistry is again offering its Undergraduate Summer Research Program. Summer 2020 was the first time in decades the program was unable to operate. This year, the Faculty's Boris Hinz and Leah Raz have worked with a team of principal investigators (PIs) to ensure dentistry students have this unique opportunity.
The program provides approximately 25 undergraduate students with experience in laboratory and clinical research. PIs submit their projects and are matched with students based on their applications. This exposes students to an active research group in the early stage of their training. 
Although COVID-19 restrictions have changed some of the ways the program will operate, Hinz, the program's coordinator and a distinguished professor at the Faculty, is dedicated to ensuring the students have the best research experience possible. PPE, a working booking system and physically distancing measures have all been put in place by the research office. 
The global pandemic has also impacted the ability for many DDS students to join the program for the May start. 
 
"Due to face-to-face teaching restrictions during this past academic year, many of our undergraduate students will be finishing their pre-clinical training up until June," says Hinz. "We didn't want them to miss out on this fantastic program so we have made arrangements for alternate start dates and research hours."
This flexibility in scheduling means instead of missing out on the program entirely, students are still able to engage in the collaborative research opportunities with their fellow classmates. Hinz says what's unique about this program is students get to seek out an idea, follow it and dive into the unknown without the worry of it affecting their grades.
"Not all of the research ends with your typical success, and that's ok," says Hinz. "As a researcher, things don't always go as planned, but the learnings you gain along the way will benefit the way you approach your next project. I also believe it helps prepare our students for life outside of the classroom as they move into their careers. Not everything will always go as planned, but you adapt, you learn from it, and you apply that knowledge to the future."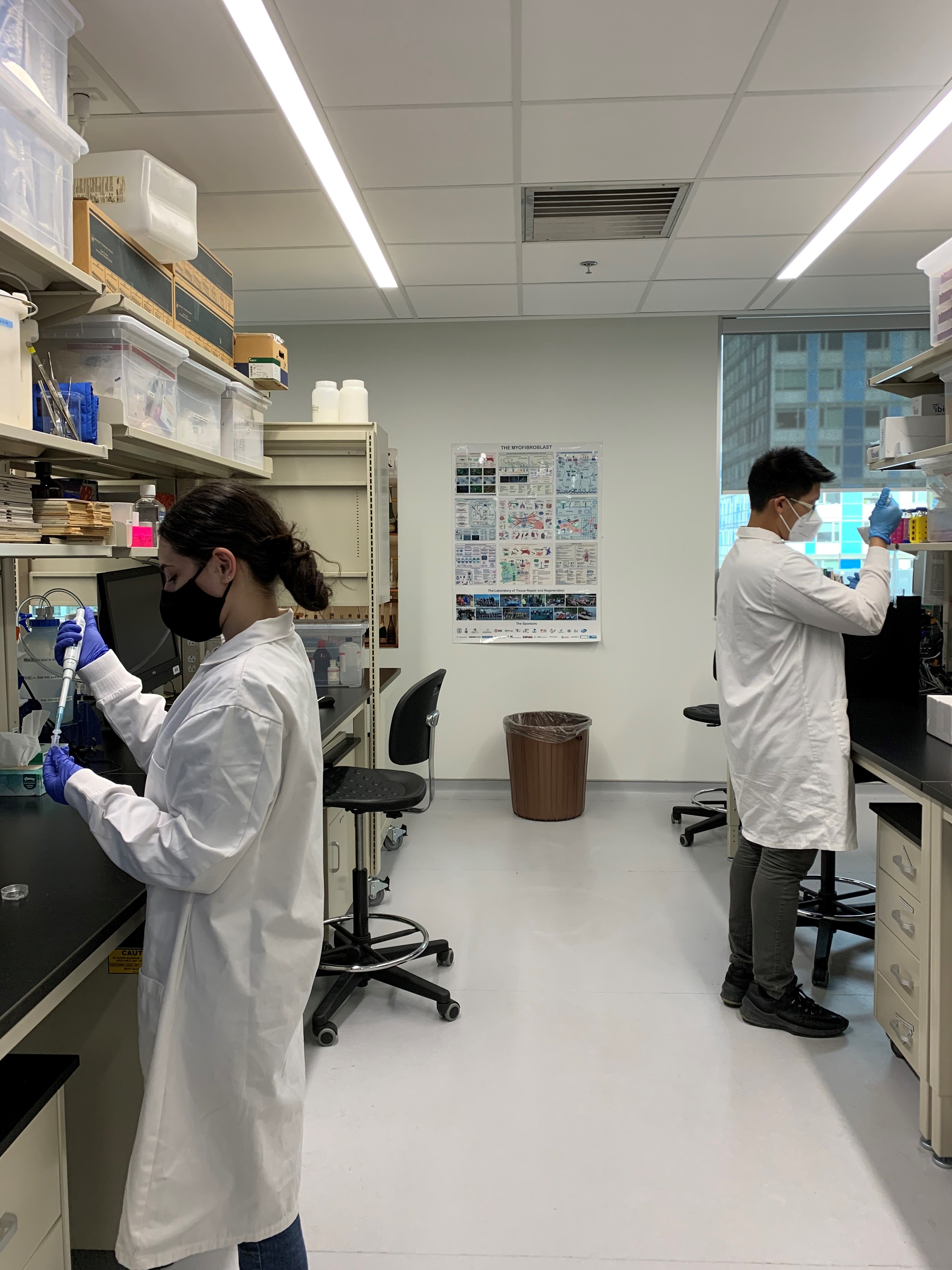 Hinz says another important part of this program is demonstrating the importance of researchers and clinicians collaborating. 
"Learning a language to have these two communities be able to talk together is an essential tool for our undergraduate students to learn," says Hinz. "The earlier they are able to do this, the better they are primed for their future in the profession."
Research projects will focus on tissue engineering using DNA, 3D-printed polymers, and collagen as materials to improve integration and restoration of teeth and instructs cells in the healing environment. Other projects will involve students in public health-related studies to facilitate patient communication during the COVID-19 pandemic, to analyze dentists' gender and caries treatment thresholds, and to investigate the dynamics of dental practice financials. 
At the end of the summer, students present their research in 5-minute talks to a panel of judges. The top-ranked presentations are awarded with prizes to support presentation of the work at national and international meetings, including the annual meeting of the International Association for Dental Research (IADR). 
Organizations that have helped fund the program include Natural Sciences and Engineering Research Council of Canada (NSERC) and the University of Toronto Excellence Award (UTEA), and program sponsors including the Dental Alumni Association Summer Student (DAASS) Fund, the Eleanor and Gerald Copeland Grants in Dental Research, Harron Fund, Undergraduate Research Opportunity Program (UROP), the Ontario Dental Association (ODA) Summer Research Award, and previously, the Omicron Kappa Upsilon (OKU). 
"Thanks to funding from the Faculty, our partner organizations and PIs, many of our students are able to spend their summers working in a field that directly relates to their career path," says Hinz. "Even projects without stipends from the program still offer an exclusive research experience for these students. We are grateful to have this program back up and running and looking forward to the August presentations from our bright and talented students."
Photo: Boris Hinz (taken pre-pandemic by Jeff Comber)