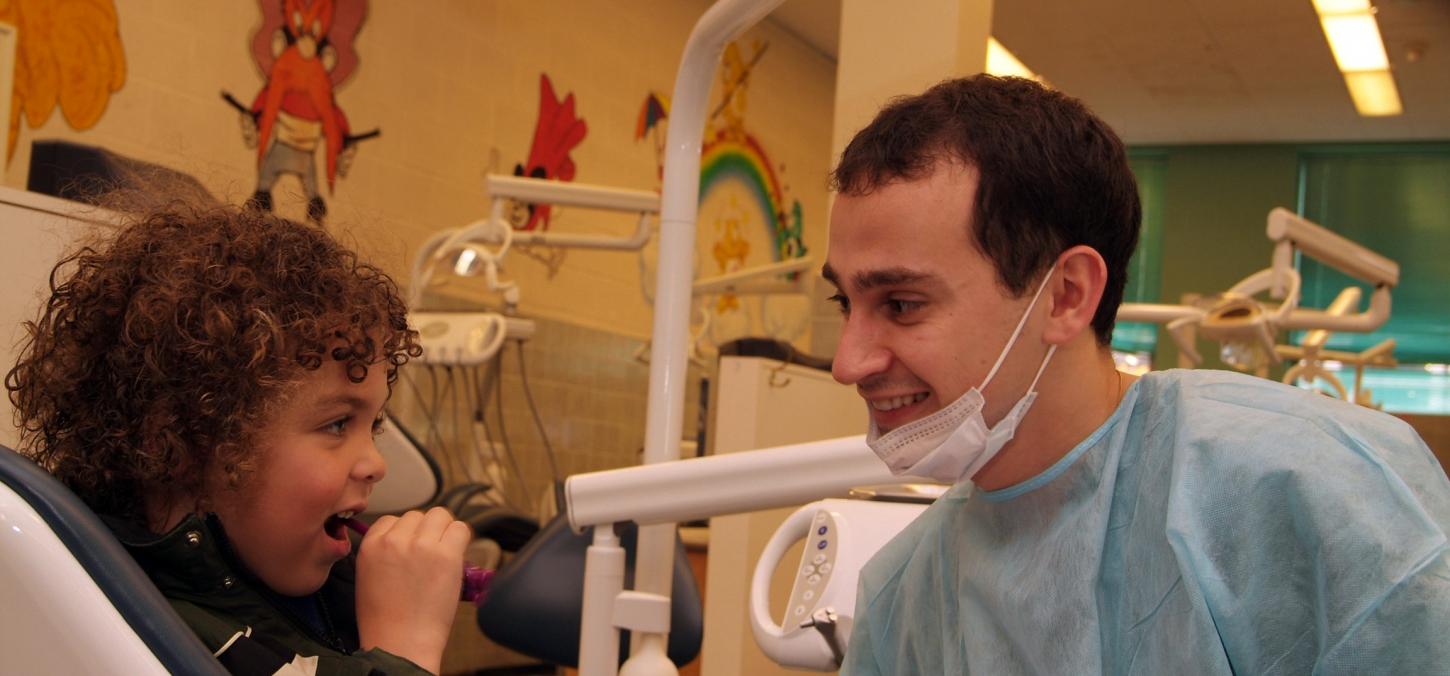 New Graduate Specialty Program Directors set the bar
Two of the Faculty's Graduate Specialty programs welcomed new leadership this month. On July 1, Dr. Iris Daniel began her term as Director of the Graduate Specialty program in Paediatric Dentistry, while Dr. Marco Caminiti transitioned to the Director role for the Graduate Specialty Program in Oral and Maxillofacial Surgery.
Daniel is excited to have the opportunity to lead the Paediatric program, and delighted that last year's co-directors, Drs. Roxanna Macmillan and Hashim Nainar, will be staying on. The next step? Curriculum changes. "Our program is well-known to provide a strong academic and clinical based education, but there have been remarkable advances in our field that we look to incorporate into their training," says Daniel. 
One recent change the Paediatric program has been the adoption of the AAPD pediatric in-service exam for incoming and outgoing students as a means of gauging progress.
An objective external test run by the American Academy of Pediatric Dentistry, the exam was administered to graduating residents for the first time this past March. "We are happy to report the graduating residents performed very well this year," Daniel says, adding that the exams also aid faculty members in evaluating the robustness of the curriculum.
While Daniel wants to ensure a positive environment for the program residents, faculty and staff, she also intends to emphasize a welcoming environment for program's tiny patients. She plans on concentrating the program on communication skills, behaviour modification and patient management. "We want kids to sit in the dental chair and have a good experience, so they grow into confident adult patients."
Caminiti has set similar targets for the Oral and Maxillofacial Surgery Graduate Specialty program. "My goal is success for the residents in Oral Surgery—really, for all the residents at the Faculty," says Caminiti, who hopes to build upon the current success of the program. UofT Dentistry's Oral Surgery residents enjoy excellent reputations across North America. "Our volumes here [of cases for our residents] are second-to-none."
Uniquely trained as an orthognathic specialist (through a fellowship at Toronto General Hospital) as well as an oral surgery educator (having earned an M.Ed from the Wilson Centre), Caminiti looks forward to a bright future for the program, not just for the current 10 residents but prospective students, as well. For instance, one of Caminiti's goals is to transform it into a 6-year program leading to either an MD or PhD. Of the five oral surgery programs offered in Canada, UofT's is the only program that does not lead to an MD. Caminiti hopes this new program will roll out as early as 2019.
The graduate specialty programs have helped secure UofT Dentistry's reputation as a top dental education institution in North America.