Student Services Office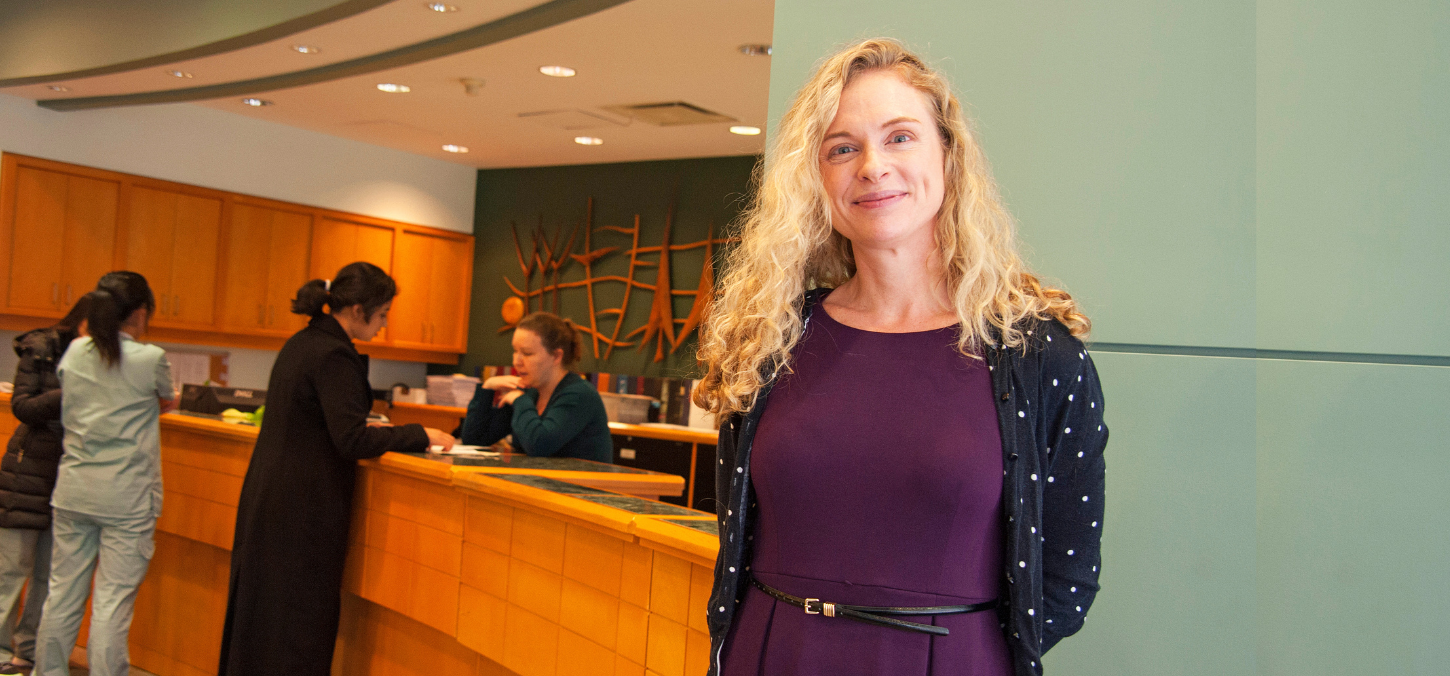 The Student Services Office team is here to support our students.
We help students with the following academic matters:
Electives and exchanges
Student record collection
Understanding and interpreting rules and regulations and/or referring students to the appropriate services
Scholarships and financial assistance
Tuition fee inquiries
Confirmation of enrolment letters
Degree verification
Student petitions and rules for examinations
---
Health and Wellness
Resources for students
Wellness Counsellor
(Please note that accessing para-medical services will not hinder in getting insurance for your professional practice.)
LAURIE COLEMAN (MSW, RSW) Wellness Counsellor and Coordinator at Health and Wellness, Student Life. Since 2011, she has been part of the on-location mental health team. She provides service Mondays – Thursdays, 9am – 5pm at 500 University Ave. She also co-leads the Grief Support Sharing Circle, Mindful Eating: Food & Mood, and Mindful Moments on campus.
The on-location service is a brief counselling service that aims to connect students with a counsellor in a timely fashion to get the support that they need. The counsellors are trained to provide personally tailored treatment specific to what you're experiencing. The on-location counsellors are also familiar with other campus and community supports and can help you find and connect with other supports, if needed. Many students find it helpful to meet with a counsellor to have a space to talk about these issues and to obtain professional support in managing them.
To schedule your first appointment with a counsellor, please contact the Health and Wellness Centre at 416-978-8030 (select option "5") and ask to book a time with the Dentistry counsellor. Follow-up appointments can be scheduled directly with your counsellor. Alternatively, you can also ask faculty or staff to refer you to these services.
Note: It is the mandate of Health and Wellness to provide all University of Toronto students with accessible and timely care. In order to fulfill this mandate in a time of increasing numbers of students requesting care, the service provides only short-term therapy. Should a student require ongoing, long-term treatment, we will assist them in finding the appropriate community resource(s).
---
Accessibility
The Accessibility Services team assists in navigating disability-related barriers to your academic success at U of T for your on-going or temporary disability. They provide services and supports for learning, problem solving and inclusion.