Overview
This is part of our graduate education: MSc or PhD program with specialist clinical training.
Program director 

Dr. Vanessa Mendes

Length of program

MSc: 3 years (minimum)

PhD: This program is currently under review and not being offered.

Important dates

Application window: April 1 – June 1

Interview notifications: Mid July

Program start: First week of July

Number of spaces available across MSc and PhD
3
Main teaching team
You will prepare for a career in periodontics by experiencing all facets of modern periodontology and implantology. 
You will be trained in advanced surgical techniques, including:
periodontal regeneration
periodontal plastics
guided bone regeneration
sinus lifts 
immediate implants and restorations
single drug IV sedation. 
You will also take part in hospital rotations covering:
hospital-based periodontics
craniofacial pain
oral medicine 
oral pathology. 
How you will spend your time
(on average, may vary from year to year)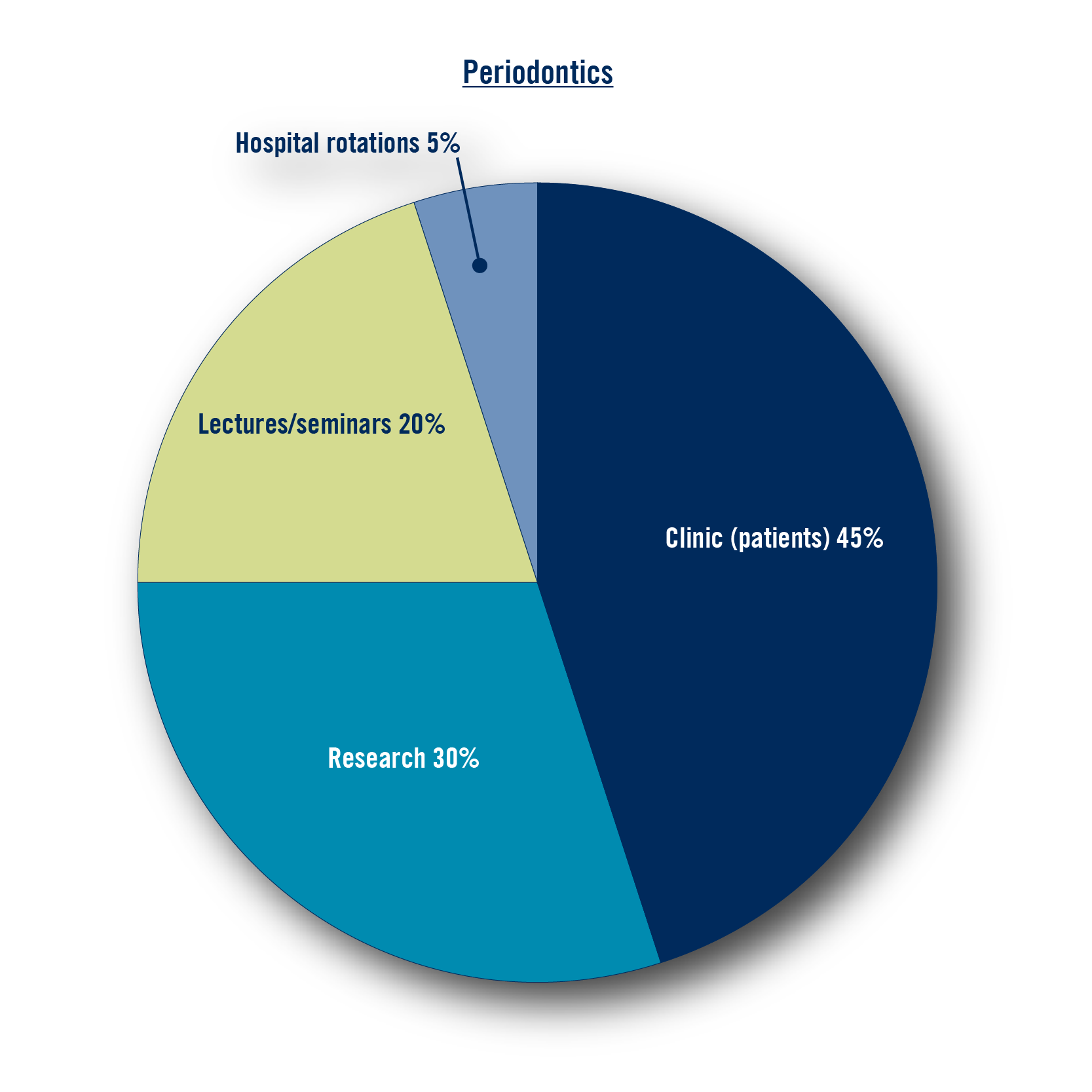 What this program enables you to do
The program is accredited by the Commission on Dental Accreditation of Canada and the Commission on Dental Accreditation in the United States through a reciprocal agreement.
Completion of this program will allow you to take the:
National Dental Specialty Examination (the National Dental Examining Board of Canada)
Fellowship Examination (Royal College of Dentists of Canada)
Diplomate Examination (American Board of Periodontology).
How to apply
Follow the standard application process on How to become a specialist dentist.